East Coast Summer Concerts!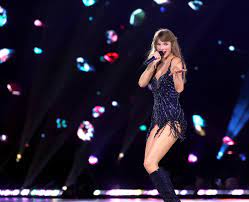 Concerts can be expensive but an exciting way to enjoy your summer.  Artists  are traveling to the East Coast, Here are some concert suggestions.
With the release of her new album, SOS, SZA has gone on the SOS Tour to celebrate. SZA performed March 4th and 5th this year at New York's MSG, with tickets ranging from $233 to $644. Freshman Maggie Koltzan paid $572 for her section 118 ticket. Maggie said, "I loved watching the concert and it was worth the price for the experience."
 Although SZA is about to end her tour, she postponed her Philadelphia, PA show until March 2, 2025. With no reason given for the postponement, fans can still purchase tickets for the new date. 
For country music fans, Wallen is a country singer who is on tour now. With concerts from Australia to the UK to Canada, Morgan Wallen is stopping at MetLife Stadium May 19 & 20, 2023. Sophomore Brie Provenzano will be going and she said, "I am very excited for an amazing show."
Brie is sitting in Section 325 and paid around $200 for her ticket. Country music has become more popular and tickets are selling out fast! Grab a ticket while you still can. 
With the release of her newest album after a long awaited comeback, Taylor Swift's newest tour, The Eras Tour, is happening now. Sales for tickets caused trouble when 3.5 million people signed up for presale and ticketmaster crashed, General ticket purchase, were available the next day with prices ranging from $49 to $499 but reselling for astronomical prices – up to $8000 per ticket! 
Swift is coming to the MetLife Stadium, May 26, 27 & 28 2023, if you are lucky enough to grab a ticket to the show like sophomore Hailey Donahoe! Hailey received the tickets for Christmas from her mom and said,  "My mom just got them right away." Thousands of fans weren't so lucky. 
Other artists are coming to the East Coast! MetLife Stadium is hosting Ed Sheeran June 10 & 11, 2023 and Beyonce July 29 & 30, 2023. Drake is coming to MSG July 23, 25, & 26, 2023, but for an outdoor concert, Luke Bryan is going to be at Jones Beach July 6, 2023. 
With many artists to choose from, concerts are a great way to enjoy your summer!