25 SavGage: The Take Over
Hang on for a minute...we're trying to find some more stories you might like.
Some know him as Gage McIntyre, but around WHBHS 25 SavGage is the newest rapper taking on the halls.
Midway through 11th grade, Gage, now a senior, began his rapping career. After constantly hearing famous rappers release mediocre music, he thought he should give it a try.
"There's a lot of rappers that are pretty trash and I feel like its really easy to make songs like theirs and it's really easy to be a mediocre 'rapper,'" Gage says.
Inspired by 21 Savage, Dave East, and Meek Mill, Gage bases his style off these rappers. He says, "I find a beat that I like and I work with it and freestyle. Freestyle, in my words, means I just spit bars that come off the top of my head."
Throughout the school Gage has many fans including a few of his close friends.  Senior Nigel Braithwaite said Gage's career all started with "free styling in my car after school."
Senior Jake Gaudiello says, "My favorite songs are "Jewels featuring Gretzski" and Gage's "Revenge'".  Senior Wayne Brathwaite, whose collaborated with Gage on a few songs, describes Gage as having "bars for days. He's the next J Cole or Meek."
When it comes to his lyrics, Gage does not relate to the lines he creates. "I'm nothing like what I rap about. I do it for fun and mimic the popular rappers. I rap about what people want to hear and the most fire thing I can think of. I don't think much about what I say." Gage says.
With the future in mind, Gage says, "I do it for fun, because it's easy for me. I don't really see a future in rapping, and I'm not chasing anything, but if the opportunity does ever come up, I guess Ill take it."
Check out Gage's low-key tape coming through featuring Gretzski!!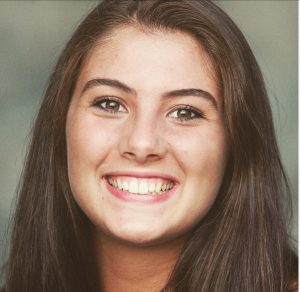 Maura Pesce, Staff Writer
Maura Pesce, a junior at Westhampton Beach High School, has lived in Westhampton all her life but hopes to travel as much as possible when she's older....