Miller Makes a Name for Himself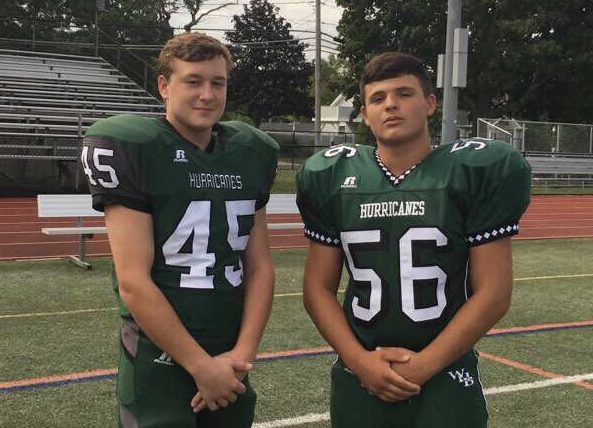 Hang on for a minute...we're trying to find some more stories you might like.
Inside the classroom and outside on the field, sophomore Ryan Miller goes above and beyond to be the best person he can be in everything he does.  
When he was in 8th grade, Ryan made the WHB boys junior varsity baseball team 9th grade Ryan made the varsity baseball. By his sophomore year, Ryan made both the Varsity baseball and football teams.
Although he is good at both, Ryan does not prefer one sport over the other.  He likes both equally but for different reasons. He enjoys playing football because, "We are more together as a team compared to baseball. But baseball is also my favorite sport and I have been playing it since preschool."
At an early age Ryan's father, Mr. Miller who works as a phys. ed. teacher in Westhampton Beach Middle School, influenced him to play a variety of different sports including baseball. Ryan became interested in playing football because his dad played in college.
During football season this year, Ryan broke his finger and was unable to play. His goal for next year is to help the team take home their second LIC in three years. As for baseball, "This season I'm looking forward to making the playoffs coming off a not so great season last year." Last year's record  was 3-15 and they plan on improving it this year.
Throughout his time in high school Ryan has managed to stay on the honor roll every quarter, even when playing varsity. He claims that when he is in a sports season, his grades are better than when he is not in season.
Ryan's close friend, Dom Sarno, describes Ryan's personality by saying,"He's really shy if you don't know him, he will respond to everything with a 'yes' 'no' or 'I don't know'. Once you get him out of his shell he's a really good guy."