Vassar to Villanova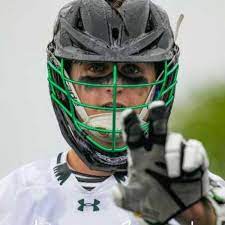 Choosing a college is not easy. It is one of the biggest decisions a student will make in his or her life.  After looking at countless colleges, the decision narrows to a handful.  Now the hard part. Choosing the right college. For senior Chance Brindle, this process was more stressful than others. 
Chance applied to a handful of very elite schools such as UPenn, St Andrews, UNC, Virginia, Dartmouth, and Villanova, but did not have the best luck. Chance said, "I ended up getting denied from all the schools I applied to…it really crushed my hopes but I knew I would end up where I was meant to be." 
Hopes were ultimately revived when Vassar College came into play. But not the way you think. "I never officially applied to Vassar. The coach of the lacrosse team actually reached out to me to play for them. Being that it was my only option at the time I jumped the gun and took the offer." 
Almost a day after May 1st, commitment day, Chance opened up his email to a notification from the admissions office at Villanova notifying him that he had been taken off the waitlist and had been offered a spot in enrollment. Chance was now in a pickle but ultimately came to a conclusion. "I chose Villanova because it's a more reputable school that's bigger than Vassar and would have more college activities such as basketball games. Academically, Villanova has an amazing curriculum and alumni connections for guidance."
Villanova University is a private catholic university located in Villanova, Pennsylvania with over 7000 undergraduate students. 
From no hope to a last-minute decision, Chance Brindle is off to Pennsylvania to become a Wildcat for life.