Girls Get Silver at States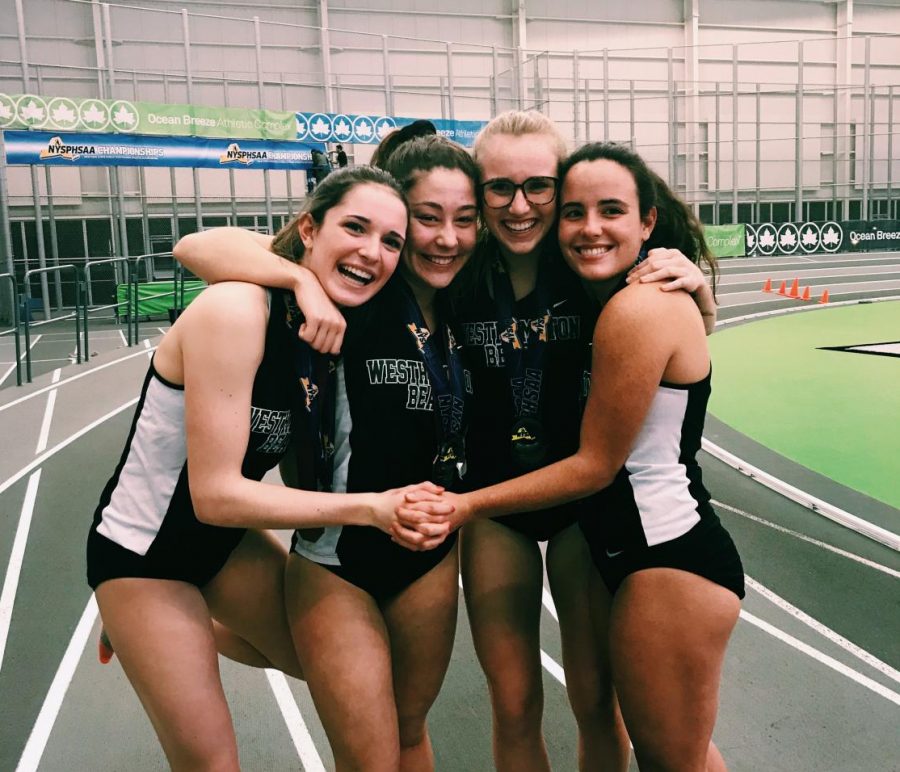 The unstoppable 4×400 relay team of Kayla Berman, Maeve Murphy, Julia Smith, and Maureen Duffy took home a silver medal at the State competition on Saturday, March 3rd.
Going into the State competition, the team hoped to place in the top 3 and according to Julia Smith, the only sophomore on the team, "We knew it could be done, so we did it."
The girls have had quite a season. Their many accomplishments include 2nd at Millrose Games and 1st at Freedom Games. The girls also hold a school record of 3:58:02 for indoor and 3:54 for outdoor.
Julia said, "It feels like all of our hard work really paid off and it makes every hard workout that we pushed through seem worth it."
We wish them the best of luck as they head to Nationals this Sunday March 11th.