The Toughest Teacher Around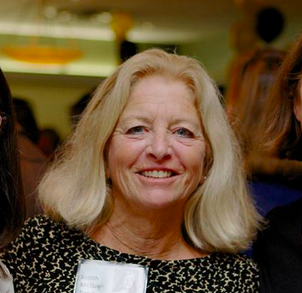 Westhampton Beach High School special education teacher Ms. Reed, the weed-whacking, beach-loving and babysitting expert, has been helping students with her positive attitude and funny personality for almost 28 years.
Today, Ms. Reed is one of the toughest, yet supportive teachers who have ever walked our halls.
Sophomore Yordi Slover, who had Ms. Reed for Biology last year, said Ms. Reed is "helpful and funny."  She helps each and every student that comes her way, regardless.
Growing up in Connecticut, Ms. Reed loved her gym class, was a cheerleader, and played field hockey.  Surprisingly, she had no idea that she wanted to pursue as a career as a teacher until one day her gym teacher gave her the idea.
Now, Ms Reed co-teaches Biology and enjoys every second of it. She said that she doesn't have any bad days, but she has a bunch of good days. Her best moments as a teacher, she says, is when she "sees her kids walking in graduation, getting their diploma."
Her daughter, "the other" Ms. Reed, who also teaches in the HS, said her mom always cries during graduation, out of joy.  She joked that her brother Brad is Ms. Reed's favorite, but insisted, "My mom is old, but she can still whoop our butts."
When school gets out, Ms. Reed can be found, on most days, sitting on the beach reading "anything and everything."  But she also helps her son with landscaping, goes golfing, babysits her grandson, and works on her garden.
Ms. Reed nearly will be working here for almost 30 years soon, she says that she doesn't see herself stopping anytime soon. Hopefully you would have the pleasure of meeting this amazing human being.