Christian Killoran Athletic Career After High School….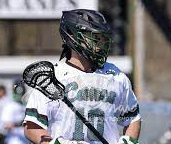 The multi-sport athlete and  Remsenburg native Christian Killoran isn't your average high school athlete.
 Christian is a standout athlete in all of his sports. In the fall season he competed on the field with the Hurricanes as wide receiver. During the winter, he was a solid player defensively and offensively on the basketball court, averaging 7.7 points per game.  And during the spring he was a beast LSM for the Hurricanes on the lacrosse field. 
Teammate Nolan Michalowski described Christian was as a teammate.  He said, "CK's just the ideal teammate. It is a pleasure to play by his side and wouldn't want anyone else on my (metamorphic) wing."
About Christian's his hard work ethic, Nolan commented, "He deserves everything he has accomplished due to his disgustingly insane work ethic on and off the field."
Christian's dedication on and off the field earned him a spot on the Frostburg Lacrosse team. Frostburg Lacrosse is a renowned program coming off a loss in the ECC championship game last season. The Division 2 Lacrosse teamis located in the quiet mountains of Frostburg, Maryland, a small city with less than 10,000 people. 
Christian accredits him getting to the collegiate level to his dedication.  He said, "My work ethic is unbeatable. It is always top notch, and I'm constantly in the gym pushing myself in the weight room." He continued, jokingly, "And tanning in the tanning bed to look good for all the ladies."
We wish Christian the best of luck at the secondary level.