Bringing the Fury to Long Island
Hang on for a minute...we're trying to find some more stories you might like.
When it comes to sports, some high school athletes play on teams both in and out of school. Girl volleyball players can take their talent to the next level by joining Long Island Fury, a travel volleyball team.
The travel season begins after the regular school season ends. By playing Fury, girls can better their skills and have a better chance of making it on the varsity teams.
The varsity coach of the WHB team, Lenny Zaloga, also coaches the Fury 15-black team.
Playing for Fury gives girls the chance to show coaches that they're serious about playing and bettering their skills for the upcoming season.
Out of all the girls who play on the school volleyball team, some decided to join the travel team. The grades of WHB players range from freshmen to senior.
Two of the sophomore players are Marley Merrihew and Lindsay Andreopoulos. Lindsay plays on the Fury 16 team, and Marley plays on the Fury 15-black team.
Every player joins for different reasons and has different paths they plan to go down. For Lindsay, it was the thought of getting to play year round that persuaded her. "I love to play volleyball and since school season was over, I wanted to play more," she said.
For many, volleyball in college is a dream they've always had. But for others it's just a fun way to meet more friends in high school. For Lindsay, she's not sure if she would like to continue playing after high school, but Marley knows for a fact that she does not want to continue her career in volleyball.
"I want to attend college for academics rather than volleyball because for me, college is a time to work towards achieving the job I want in my future," said Marley. Fury coaches and the organization understand that school will always come first. They want to make sure each player does their best on and off the court.
If girls are not planning to play volleyball during college, the Fury coaches can still give an insight on what colleges would work best.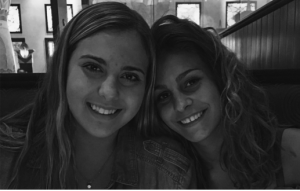 Ally Downs, Staff Writer
Ally, a sophomore at WHBHS, enjoys hanging out with friends and finding new places to explore. As a Westhampton Beach local, Ally has lived here all her...