The End of Quarter 1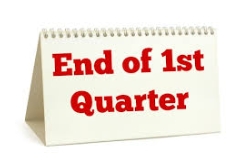 With the first quarter of the 2021-2022 year ending last Friday, students and teachers at WHB high school share their struggles with the stressful week.
The quarter ended on November 12, and the week leading up to it was surely stressful for both students and teachers attempting to get the grades in.
Spanish teacher Mrs. Flores gave insight to what it's like on the teachers side of the stressful week. She said, "When students turn in work at the very end of the quarter, their work may be rushed and doesn't have its full effort, and the grading from the teacher may be rushed too, possibly leaving it graded incorrectly."
English teacher Mr. Dorskind holds a different view that some other teachers. "I don't find it a problem at all," he said. "There is plenty of time and I get the grades in when kids submit their work."
With the teachers point of view, students of Westhampton Beach also shared their feelings about the stress of the marking period.
Sophomore Sofia Mattera said there are differences of leniency this year compared to last year. She shared, "This year my teachers are a lot more strict compared to last year, because with COVID they were more lenient and accepting of late work."
Junior Hudson Graning spoke on behalf of students, explaining why most students, including himself, wait until the last week of the quarter to decide to turn in all their late work. "Students don't want to have to worry about having work during the quarter, and have more free time," he explained. "This becomes a problem for the teachers because they are busy with work and become stressed out."
The students and teachers of WHB are now a week into the second quarter, hopefully doing their best to ensure that there will not be a stressful end to this quarter on January 28, 2022.