En Fuego Wins Battle of The Bands!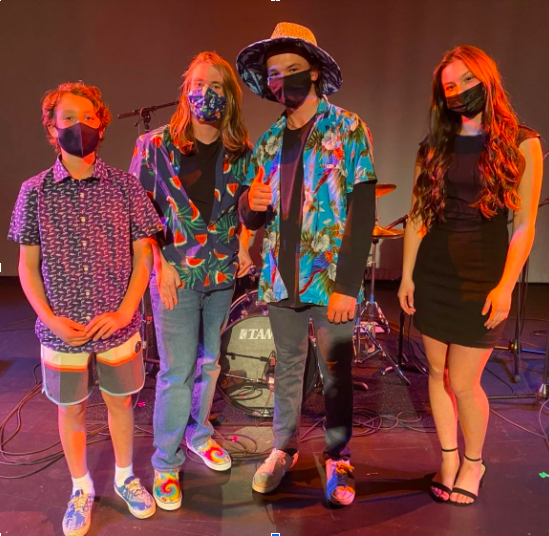 En Fuego, Westhampton Beach's very own band, competed Friday, June 11th at Ponquogue beach for Battle of The Bands — and won!
The band consists of Dan Stark on drums, Hunter Montgomery playing bass and singing, Jack Oats as the lead guitarist, Luke Hefter on guitar and Nellie Nicolova as keyboard and vocals. The group blew away the 200+ crowd that attended the event.
En Fuego was formed in October 2020. Dan and Hunter both have previous experience with other bands over the years. El Fuego plays a mix of '70s, '80s, and '90s rock, in particular a lot of Green Day, No Doubt and Cheap Trick.
Dan says they choose songs that are fun to play. The band is actively seeking gigs this summer, possibly at New Moon Cafe in East Quogue. When asked about goals, Dan explained, "I'm happy to just be getting out and doing gigs."
El Fuego can be found on instagram @ enfuegobands. Give them a follow!