NHL Returns with New 24-Team Playoff Format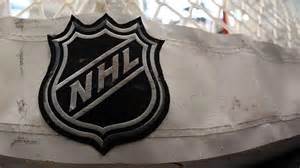 Geoff Arrasate, Staff Writer
June 18, 2020
After the suspension of the 2020 season on March 12, the NHL will attempt to resume play with a new 24-team playoff format. The return of hockey has given hockey fans something to cheer about and get excited for.
According to the official release from the NHL, the 2020 regular season is completed and the final games counting towards the regular season were on March 11th. All 189 scheduled games for the remainder of the season after that point will not be played.
The NHL's plan to return will involve a four step process, starting with the self-isolation of all players, staff, and anyone else involved in the NHL. Phase two involves voluntary workouts in individual team facilities with players training in small groups. Phase three involves official training camps, which will not be in effect until the second half of July. The final phase is the official return to play and the start of the 2020 NHL postseason. When the NHL returns, each team will be limited to a cap of 50 personnel, including players, coaches, and other staff.
The NHL playoffs will include 24 teams located in two hub cities, with the 12 top teams ranked by point percentage from each conference making the playoffs. The top four teams from each conference will play each other under regular season overtime rules for seeding in the first round. The remaining eight teams in each conference will play in a best-of-five series under playoff overtime rules. The first round of the return to play does not officially count as the playoffs. The seeding and length of the first and second round of the playoffs have yet to be determined, and the conference finals and Stanley Cup will be a best of seven series.
For the Draft lottery, The seven remaining clubs and the 8 teams that lose in the qualifying round of the playoffs will be placed into a draft lottery to determine the first 15 picks in next year's draft.
Hockey fans are very excited to see the NHL back in action after the season being suspended for two months, and many are anxious to witness the conclusion of the 2020 season under an altered playoff format. The 2020 NHL playoffs will be special, and the winner of this year's Stanley Cup will be written in the history books.