Corona's Effect on College Athletics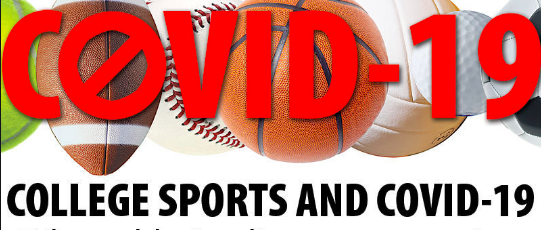 Olivia Rongo, Staff Writer
June 18, 2020
The Coronavirus has influenced how many things have been happening lately. One of them being college athletics.  College athletes are fighting to be able to stay on their team because of the Coronavirus. Many teams have been cutting down on players, while some have cut their teams entirely. 
Stony Brook's athletics have been greatly affected. All of the lacrosse teams' seasons were canceled only a few games into the season. Lindsay Rongo and Chloe Hoschel, freshmen at Stony Brook and on the lacrosse team, were both very sad about the season ending, especially since this season was supposed to be their team's season. Chloe says, "It affects our mental health and our schedule because we started super late. One of the positives is that it is giving us so much time to focus on schools. Our entire team's GPAs have improved." 
Lindsay says, "Being freshmen, we lost our chances to prove ourselves on our team. Now that our season was cut short, it's like we have to start over from the beginning." 
The Stony Brook boys team is also letting some of their commits on the team go if they are injured or not needed. Many colleges are on a strict budget and can't afford the scholarships that they gave out. 
A lot of teams cut their entire programs like Furman University, who cut their entire men's lacrosse and baseball teams. 
Overall, this has been very upsetting for all college athletes, but there are some positives and they are trying to focus and shine some light on them.