2020 Tokyo Summer Olympics Postponed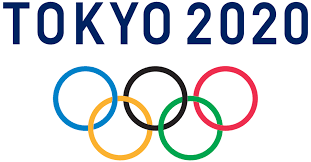 For the first time since WWII, the summer Olympics are postponed. This time due to a different type of war; the war on COVID-19. As these uncertain times take over our lives, officials have decided to postpone the 2020 Tokyo Olympics a year to protect the athletes and attendees. 
The Olympics being postponed or canceled is almost unheard of. In fact, the Olympic games have only been canceled three times since its start in 1896. In 1916 the Summer Olympics were canceled due to WWI. The summer Olympics of 1940 and 1944 were both canceled due to WWII. Ironically, we are now in a world war against Coronavirus.
Athletes around the world have been training for this event for years and now they have to push through one more year of tedious training. However, this is exactly what the Olympians asked for. The USA Gymnastics, Swimming, and Track and Field issued statements saying the teams want to postpone the 2020 games. In a survey conducted by the IOC (International Olympic Committee), 65% of athletes reported their training was severely impacted by COVID-19. Twenty-five percent of athletes said they could not train at all.
The Olympics are now set to place from July 23rd  to August 8th, 2021. Although the games will start in 2021, the Summer Olympics will still be called the Olympic and Paralympic Games Tokyo 2020.