Lax is Back and Looking to be Better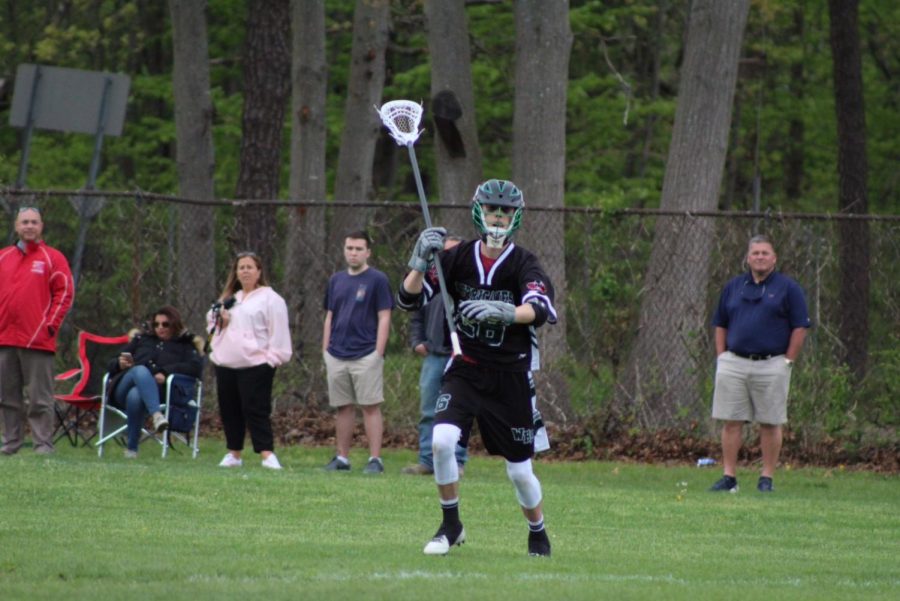 Gavin Arcuri, Staff Writer and Alessandro Morabito, Staff Writer
February 25, 2020
The boys lacrosse team has started winter training and practice at the turf on Wednesday nights from 5-7pm.
The boys are hoping to make the playoffs for the first time since 2016. Because football season ended early this year the lacrosse team got a jump start. They plan to make the most out of this time and improve the team more than ever.
The boys only practice once a week so they try to get the most of every second on the field. Varsity assistant coach Mr. Hoyt said, "Believe it or not two hours goes by quickly and we try to get as much done as we can in that time.  Fully focused players helps us achieve our goals for that practice. Players going through every drill full speed and retaining information learned from practice is important so that it can carry over to the next practice or game."
The varsity team is ranked higher this year than the couple years before. Hoyt said, "We play the best of the best.  We expect to be competitive in each game we play, improve as the season progresses and to be a threat in the postseason."
Two early candidates for captains, Jack Naglieri and Clayton Arcuri, picked their teams for the winter scrimmages. Clayton's team is called, "The Leopard Monkeys," and Jack's team is called, "Ya Bill."
Andrew Arcuri, starting varsity goalie, says the practices usually consist of  "stretching, then the offense and defense split up. The offense does shooting and the defense does some defensive drills. After that the two groups mix and do a bunch of drills and about an hour in, we scrimmage." 
Andrew said, "It is usually very cold at practice but never too cold to some fun!"
The team is very confident that they have a strong senior class that can lead them all the way to the playoffs. Although they lost All County Honorable Mention defender Clark Lewis and starting attackman Tyler Nolan they have senior, All County Goalie Andrew Arcuri, the rest of their starting defense and almost all of their midfielders.
They are looking forward to the start of the season and are ready for the fight ahead of them.  Go Canes!