Changes to the Girls LAX Program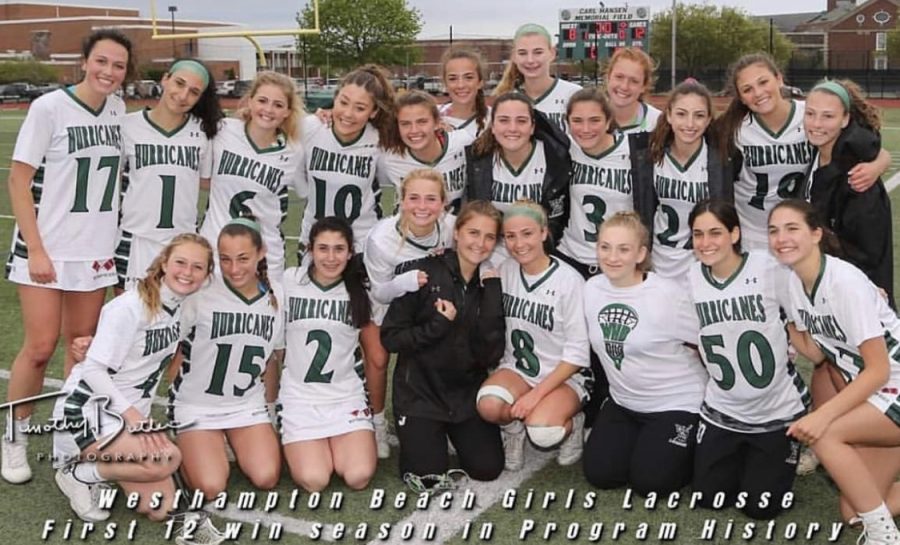 Ciara Byrne, Staff Writer
January 30, 2020
With the upcoming season for the WHB girls lacrosse program, there have been a few changes this year. With the previous assistant coach, Coach Jackson, leaving to go to an administration job, the girls lacrosse program had to make some changes.
Now assisting Coach Bergmann will be Coach Weber who helped along the way last year with the girls varsity lacrosse program. Coach Locke will be assisting Coach Monpetit with the JV girls lacrosse. 
Coach Jackson has been the assistant coach to Coach Bergmann for the past seven years. He has the biggest heart and the team will truly be impacted by him. He was a big part of the team's success. However, he set this goal of becoming the principal of South Street Elementary School, so the team could not be happier for him. He's taught all his players (past and present) to dream big and go for it. 
Senior Belle Smith, who has been playing on varsity for 6 years, reacted to Coach Jackson's departure.  "Coach Jackson will not be our assistant this season, but he's such a light, someone everyone enjoys being around. The dynamic this season will not be the same without him. Coach J elevates everyone around him to be better versions of themselves." 
Even though the girls varsity team lost Coach Jackson; they gained a new assistant coach. Coach Weber will be assisting in this year's season. Belle said, "I've been lucky enough to have had Coach Weber been an awesome mentor to me in both basketball and lacrosse and has taught me a lot about the mental side of both sports and life."
We wish Coach Jackson the best in his new chapter. and we are all cheering for him like he cheered for us!