From Long Island to Lynn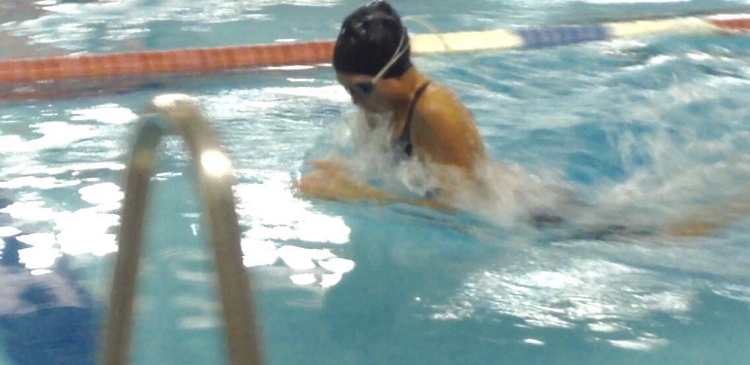 Varsity swimmer Noelle Profetta, verbally committed to Lynn University for swimming. Noelle has been swimming for over a decade, starting her swimming career at Islanders Aquatics and now will continue her career at Lynn University. 
WHBHS does not have an official swim team so Noelle has been an independent swimmer for Westhampton for six straight seasons. One of the many people involved in Noelle's swimming career is WHB Spanish teacher, Mrs. Lagattolla. Mrs. Lagattolla has been with Noelle since her first season and says, "It's inspiring to watch Noelle's improvement season after season and how dedicated she is to the sport."
As for her high school career, Noelle swam the 100 Backstroke, 100 Breaststroke, 200 Backstroke, and 200 Breaststroke and is planning on continuing swimming those events in college. Swimming in college is very different from varsity or club swimming. At a varsity or club meet you swim against multiple different teams. While in college swimmers are introduced to dual meets going head to head with another schools team and saving the multi school meets for the higher competitions that happen toward the end of the season. The practice schedule for college swimmers is jam-packed with morning practice, practicing on dry land, and night practice. This schedule is designed to help the swimmers on the team improve as much as possible. 
Clearly all of her dedication has paid off.  After college, Noelle hopes to be a pilot. We wish her the best of luck at Lynn University!