The Hurricane Watch Starts Now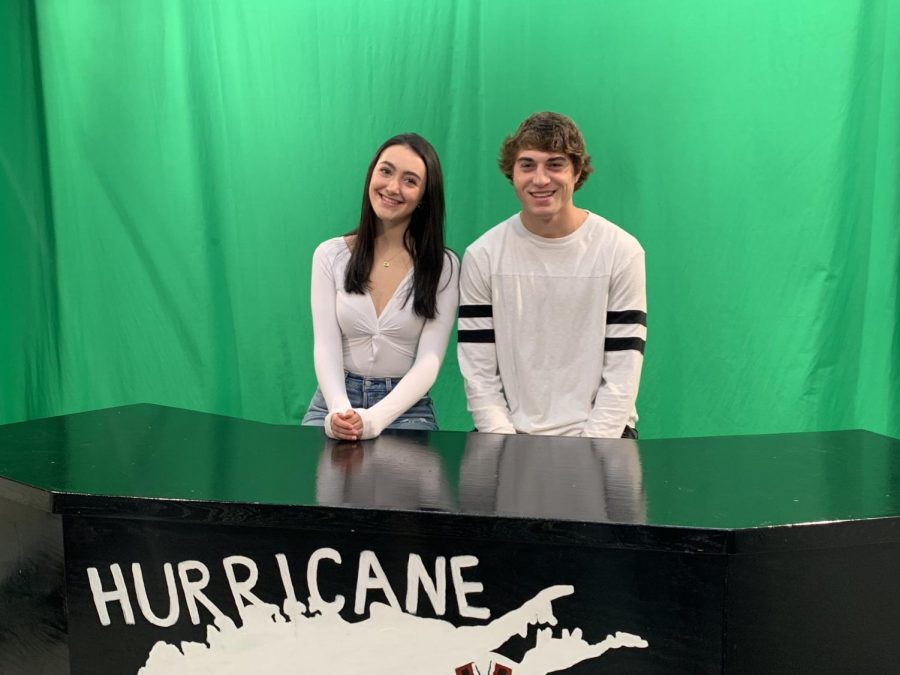 On Friday, October 11th, the first Hurricane Watch of the school year aired and WHB students were very excited to see what the new crew would bring. 
The Hurricane Watch is a five minute news magazine show all about the student life at WHBHS. This is the 12th year for the show, and every year it just keeps getting better. Paige Mignone, who is in the period 1 class, said, "It is a great way to kickoff the school year full of new, exciting episodes."
Also a student in period 1, senior Amber Troutman said, "The first episode was a hit. I worked on the feature all about what the number 12 means to WHB which was very interesting."  
One of the Broadcast teachers, Mrs. Mett, said, "I am excited to see what the year brings.  This senior class has a lot of great ideas. We hope to bring home more BASH Awards in the spring."
It takes about two weeks for each class to create a show with just ten 40-minute class periods. There are around 40 students in the two classes who create the shows every week for everyone in WHBHS to  enjoy.
Juniors used to be allowed in the class, this year they stopped allowing juniors to participate in the Hurricane Watch to allow more room for seniors to take the class.  Currently, both classes are seniors only.
In order to join the Hurricane Watch as a senior, you would have to already taken Journalism and or Digital Photography. There are many students that request to join, but not everyone gets in.