National Foreign Language Week 2019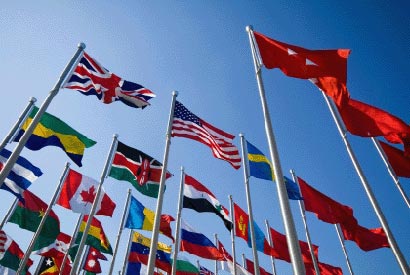 Maryann Ryan, Staff Writer, Staff Writer
April 1, 2019
Hang on for a minute...we're trying to find some more stories you might like.
Hola, bonjour, ciao – Happy National Foreign Language Week! Everyone was excited to come to school a couple weeks ago for national foreign language week, which began on March 4th.
Many students, such as sophomore Santo Benenati, enjoyed learning about other cultures throughout the week. "I thought it was really fun to get involved in my French class, and it was cool to see how everyone was able to learn more about other people's cultures."
Many other students were excited to eat food from other cultures during their foreign language classes. Sophomore Morgan Pilo said, "I really enjoyed the food people brought to Spanish class."
Gianna Gattuso, another sophomore, agreed. "The food was so good and it was exciting to get to learn about other cultures."
Besides having cultural experiences in class, a special lunch menu was made. Food throughout the week was inspired by food from other countries. On Monday was Chinese food, Tuesday was French food, Wednesday was Russian food, Thursday was Mexican-inspired food, and on Friday was Italian food.
Soups throughout the week were also internationally-inspired. When asked who came up with the ideas for the hot lunches throughout the week, Chef Robert said, "My boss and I came up with the food for Foreign Language Week."
Freshman Erin Gilvary thought the whole week was a success. "The food in the cafeteria was good and Spanish class was fun. I can't wait for national foreign language week next year!" It's safe to say that many other WHB students agree.