WHB Fight for Famine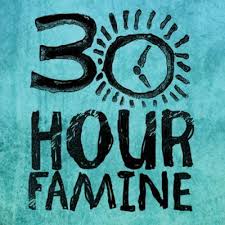 Hang on for a minute...we're trying to find some more stories you might like.
The 30 hour Famine was held on January 26th in the gym. It required participants to not eat for 30 hours, starting on Friday from 6 am to 12 pm on Saturday, to bring awareness to places that are suffering from famine. Liquids were to be consumed only according to the rules, but if participant felt sick in any way they could eat.
 The point of the event is to raise hunger awareness and to alter the way people visualize the world. 780 million people in the world are starving. It is time to put in the effort to help those out.
 WHBHS Junior Juliana Perez said, " It was a sentimental experience when you're not eating for 30 hours." It was quite emotional for students and faculty staff who joined. "In the end, this whole event makes you very thankful for what you have," she said.  
The 37 participants rose over $2,700 which was donated to Maureen's Haven – a program in Riverhead that helps people on Long Island who are homeless. The money was also donated to World's Vision– a global organization.
 Starving 30 hours sheds light on how the famished people physically and emotionally feel. When you don't eat, you turn weak from the lack of nutrients. Starving people from other countries can't get enough to eat most of the time due to war or droughts.
WHBHS social studies teacher Ms. Brosnan said, " We did an activity that involved us making choices like who would we feed first in terms of family members. It was quite horrifying." In reality, this does occur and we need to take time to show compassion, and support for those suffering.