Locker Rooms at WHBHS Violate Title IX
The female athletes at Westhampton Beach High School do not have as much locker room space as the boys. The girls desperately need a locker room update and a space that is equivalent to the boys. 
Locker room inequalities are a common issue amongst girls in schools all over the world. Per the Title IX law, athletics have to provide equal opportunities to both sexes. When fall, winter, and spring sports add up, the boys and girls have the same amount of sports, while the girls have one space and the boys have three spaces. 
Kevin Smith, a varsity football and baseball player, explained how the boys locker room works with multiple sports in the spring.  He said, "In the spring season, baseball gets the team room, track gets the gym locker room, and lacrosse gets the downstairs locker room." However, for the girls in spring season, softball, track, and lacrosse all have to share the small gym locker room, not following Title IX's "equal opportunities."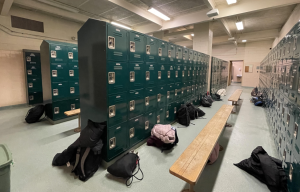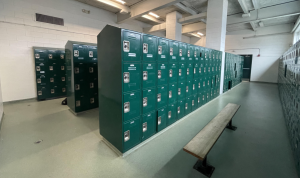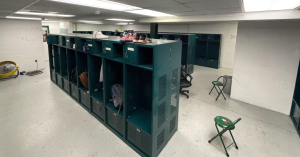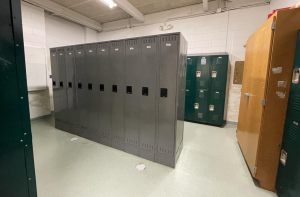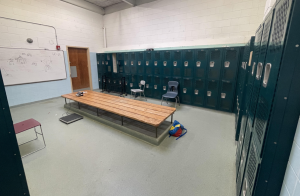 For over 80 girls in the locker room at one time, there are only two toilets and one sink. For months at a time, there will be no soap in the bathroom, especially an issue because the school locks all near-by bathrooms. Aine Byrne, varsity cross country, winter track and lacrosse player said, "If I could make a change in the locker room I would redo the bathroom issue. I would also make sure it's stocked with soap." 
There are only three rows to change and keep your things, with rickety benches, and dirty floors.  The crowdedness of the locker rooms leads to un-kept bathrooms and gross floors that never seem clean.
The boys basement locker room benefits them in multiple ways. Varsity football and lacrosse player Dante Mansfield said, "It allows for more space for the team to bond." Kevin Smith said, "I can put all my athletic equipment down there and not have to worry about my stuff being stolen." 
When asked about issues faced in the girls locker room, varsity lacrosse player Peyton Worby said, "It is super small, so it's always packed with no room to change or put our stuff. You have to climb over people to get in and out." 
All girl athletes report the same issue of not enough space, something the boys had nothing to say about. Inequalities aside, the girls locker room desperately needs an update.