Advice from WHB's Cutest Couples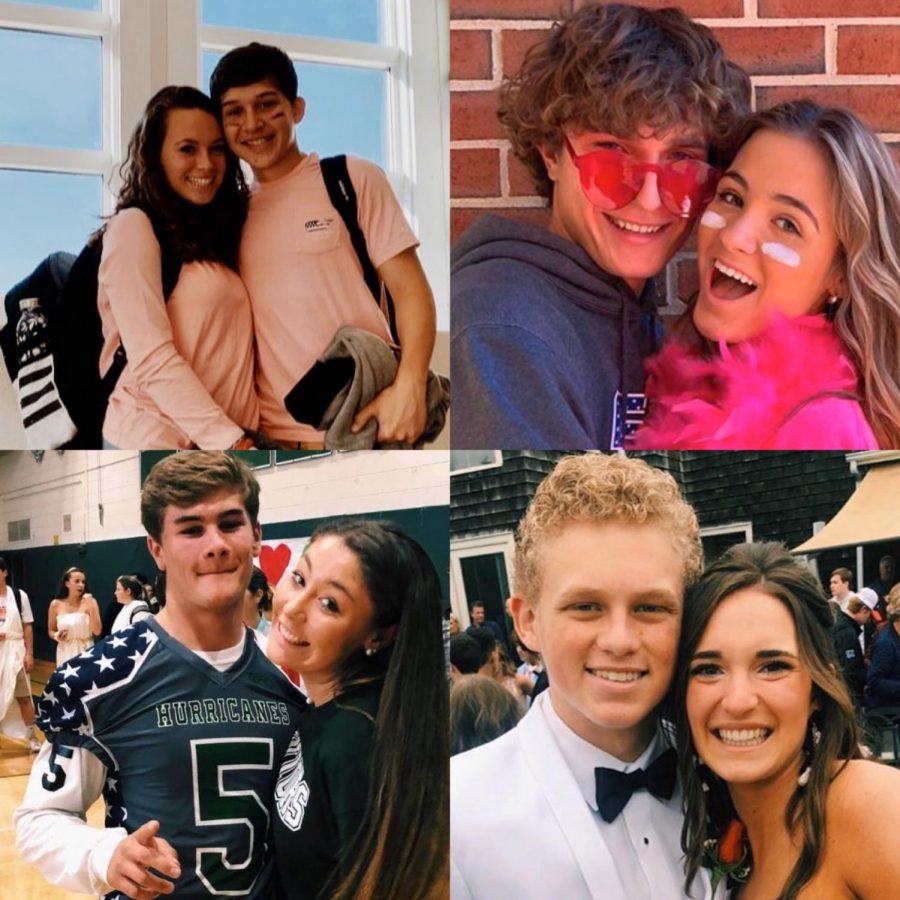 Alexandra Sielaw, Staff Writer and Lindsey Villareale, Staff Writer
January 28, 2020
With Valentine's Day around the corner, we wanted to find out what WHBHS' cutest couples' tips are to balance school while keeping a healthy relationship.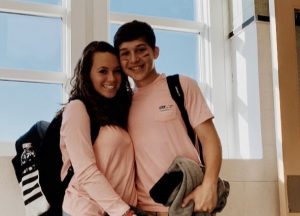 Freshman couple Sean Bass and Keira Csabon have been together for 16 months and are both 14 years old. Sean and Keira became friends in 4th grade at East Moriches Elementary and kept getting closer over time. Keira and Sean are both athletes and enjoy supporting each other at their games. Being occupied by school and sports, the couple always finds a way to spend time together. Sean and Keira say, "We hang out with each other on the weekends, and if we can't we find a day after school that both works for us." The couple really believes in true honesty. They advise, "Always be truthful no matter if it's negative or positive; it shows that you care." Although Sean and Keira have been dating for some time now, they still do fight sometimes like a normal couple would. They say,  "We fight over all the little things, I can't even remember what it's about. I hate it when he chews his hoodie strings, and I hate it when she bites her nails." Sean and Keira suggest to always be truthful, and don't rush anything if your not 100% sure.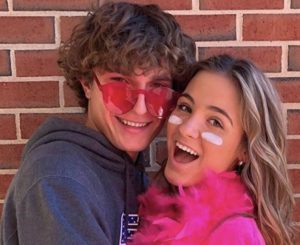 Sophomore couple Kate Ryan and Deegan Laube have been dating for eight months. Kate met Deegan when she came to WHB from East Moriches. With mutual friends they were automatically in the same friend group and saw each other when people would have gatherings. From there they began to talk more and eventually got very close.  The couple always enjoys supporting each other and sporting events. Kate runs track and Deegan plays football and lacrosse. With practices and schoolwork Kate and Deegan always find time on the weekends or when they aren't busy during the week to hangout after school. Normally, Kate does her homework in extra help before practice, then helps Deegan with his after school. Together they love to play video games, watch movies and experiment in the kitchen cooking new things. While Kate and Deegan do love hanging out, Kate says, "He always invites me over and then just plays video games, so I take a nap but when I wake up he's still just playing video games." This along with Kate being very indecisive is what bothers one another the most. To maintain a healthy relationship the couple says, "Remember to always be honest with one another and always communicate."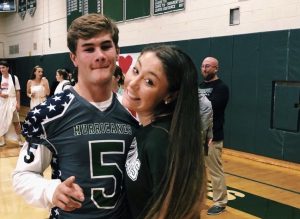 Senior Matt Leotta and junior Maureen Duffy have been dating for three months as of February 3rd.  Maureen and Matt are both very athletic.  Maureen plays lacrosse and runs track, while Matt plays football and lacrosse. When the couple isn't busy with sports they say, "We try to hangout with each other at every available moment we can." Together the couple love to take drives to the beach and hangout. Matt loves everything about Maureen but he says, " My biggest pet peeve is when she puts her hand over eyes and says 'mhm'."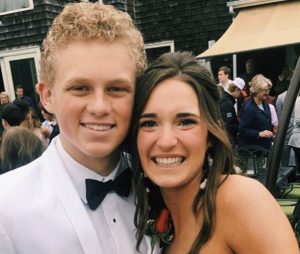 Senior couple Julia Smith and Alex Alford have been dating for 14 months. They first met in 7th grade but got closer by 11th grade when they sat next to each other in multiple classes. A lot happens in your senior year when your trying to figure out your future and keep up the good grades. Alex and Julia say, "We always put our school first. If we are occupied during the week, we always make up the time with each other over the weekend." From going on the boat to listening to Alex's stories, they're always having a good time. What bothers Alex is when Julia over thinks a lot of things. Julia gets "riled" when people don't tell the full truth when it involves her and Alex's relationship. Advice they have for other couples is to always be open and honest even when life gets busy because having those special moments with your significant other is important.