Powder Puffin for a Cause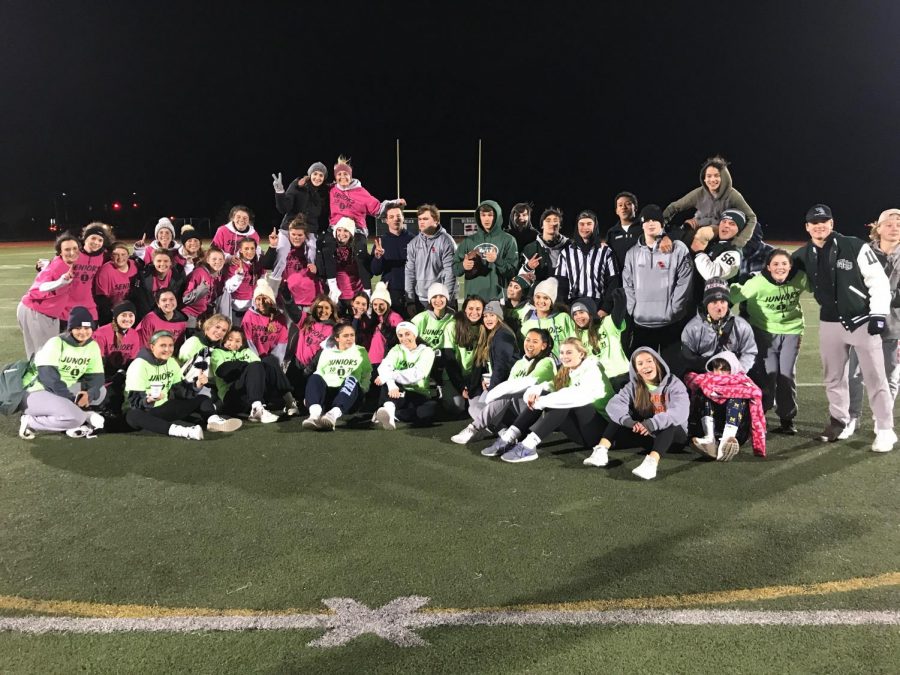 Amanda White, Staff Writer
December 17, 2019
The senior girls took a close win against the juniors and worked hard to bring home the W in the annual Powder Puff game. This year the school raised $1800 for Adopt-a-Family, with $200 from the Powder Puff game.
The juniors lost 28-20.  Head coach for the juniors, Shaun Williams, said, "I thought we had the game in the bag because we have a lot of young athletes and great potential, but we will win next year."
Junior Ella Dunathan got the first touchdown of the game for the juniors, and Coach Shaun thought the juniors were going to get the easy win.
In the end, the seniors' running game was too much for the juniors.   "We focused on the run and quick pass game which gave us the edge," said senior head coach Jeff McBurnie.  Last year they lost 40-7 and knew they had to change up the game plan to win this year. 
Senior Hannah King had an outstanding defensive game with four sacks and forcing turnovers to secure the win.
It was an intense game for both teams and a tough loss for the junior girls and coaches. 
Thank you to Hampton Coffee for donating the hot cocoa and all who participated.  The money raised will be used to purchase gifts for Student Government's Adopt-a-family.