Ski, Snowboard, Sled at These Top Four Mountains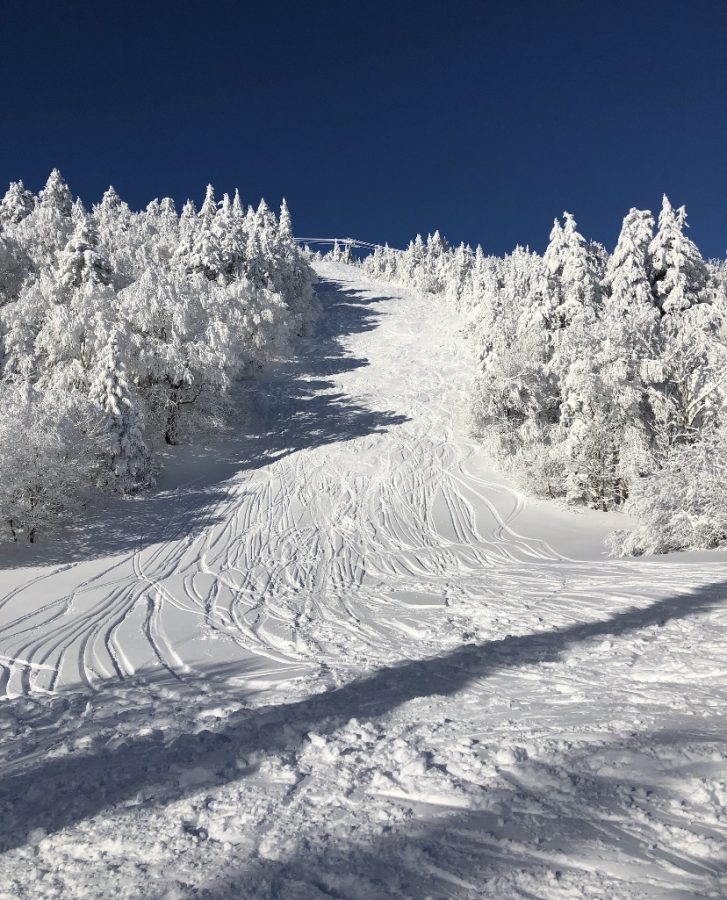 Kayla Graves, Staff Writer, Staff Writer
December 13, 2019
Looking for a fun winter activity? Check out some of my favorite ski and snowboarding mountains around New York.
Mountain Creek, New Jersey
Looking for a quick weekend trip to learn to ski? Mountain Creek is the place for you. With 46 trails and eight lifts, it is a very good mountain to learn to ski or snowboard. Although the mountain is quite small, there are tons of fun activities around the mountain to try after a day of skiing. Snow tubing at dusk is just one of the great activities to do after skiing. For Mountain Creek only being three hours away from WHB, it is definitely a fun mountain to try. 
Smugglers Notch, Vermont
Looking for a fun, kid friendly mountain? Smugglers Notch is perfect for you! Smugglers Notch has 78 trails and 6 lifts, which will never make you bored. Some trails have obstacles to ski through, like houses, gates, etc, which is so fun to ski through and under. After you're done skiing, Smugs has tons of holiday activities to enjoy like a gingerbread house party, build your own sled competition, glow tubing, hot coco warm up, winter carnival, fireworks, family fun races and so much more. Every night of the week, they have an adventure calendar with different events going on, definitely worth trying.
Jay Peak, Vermont
Jay Peak is a great mountain with tons of activities for families and kids to stay entertained all day long. With 81 trails and 9 lifts, it's the perfect place for a ski family to spend the winter break. Jay Peak has a 60 person tram to take you to the top of the peak, which is a fun experience and a beautiful view. Besides the great skiing they have snow tubing, ice skating, an arcade, restaurants, and even an enormous indoor waterpark. It's great for the adults to hang in the restaurant next to the waterpark, while the kids enjoy the time in Jay Peak.
Killington, Vermont
If you are looking for a more advanced mountain with lots of fun activities to do, Killington is perfect for you. With 155 trails and over 21 lifts, you can never be bored on the slopes. The two gondolas and new bubble lift keep you warm throughout the day, so you don't have to take many breaks. However if you do want to take a quick break, Killington has many lodges at the bottom of the peaks and huts in the middle of the trails for you to stop in, grab a hot coco and warm up. For lunch, the most beautiful place in Killington is the Peak Lodge, which is only accessible by gondola, but you get to see amazing views and eat a delicious lunch. When you finally are done on the slopes, Killington still has a lot to offer. You can go snow tubing, ice skating, or check out some really cool restaurants for dinner around the mountain.