Girls Varsity Tennis Wins Counties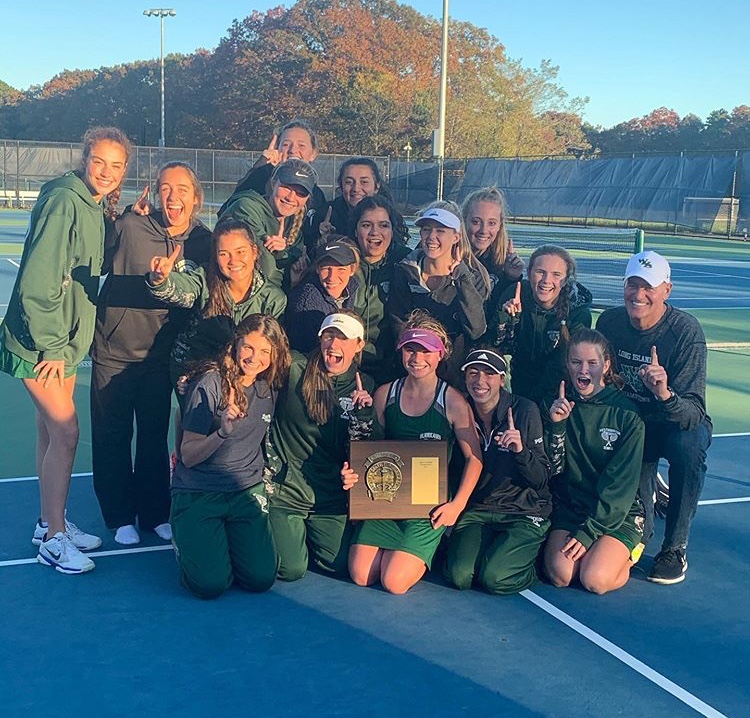 After a 14-0 undefeated season, the Lady Canes have accomplished their goal of winning the county title again with the essential victory from Julia Stabile on October 28th.
The team was up against Islip for the second time. Earlier this season Westhampton versed Islip with the winning score 6-1, the anxious deciding match was unexpected but a memorable ending. 
All three singles players including Rose Hayes, Katelyn Stabile, and Rose Peruso had won their matches. 
Julias Stabile, 4th singles player had all the pressure. The doubles matches were over and the team had 3 wins overall, one more match was needed for the title. At first, Julia was down 6-2, then switched her strategy for the next two sets.
 "Trying to get a winning shot wasn't working out, I had to stay consistent for every point". After 3 hours of minute long rallys, Julia lead the team to a victory winning 6-2,6-2. 
Next, the Long Island Championships. WHB is versing Port Jefferson in Commack, another undefeated team.