Hurricane Spirit Week Begins!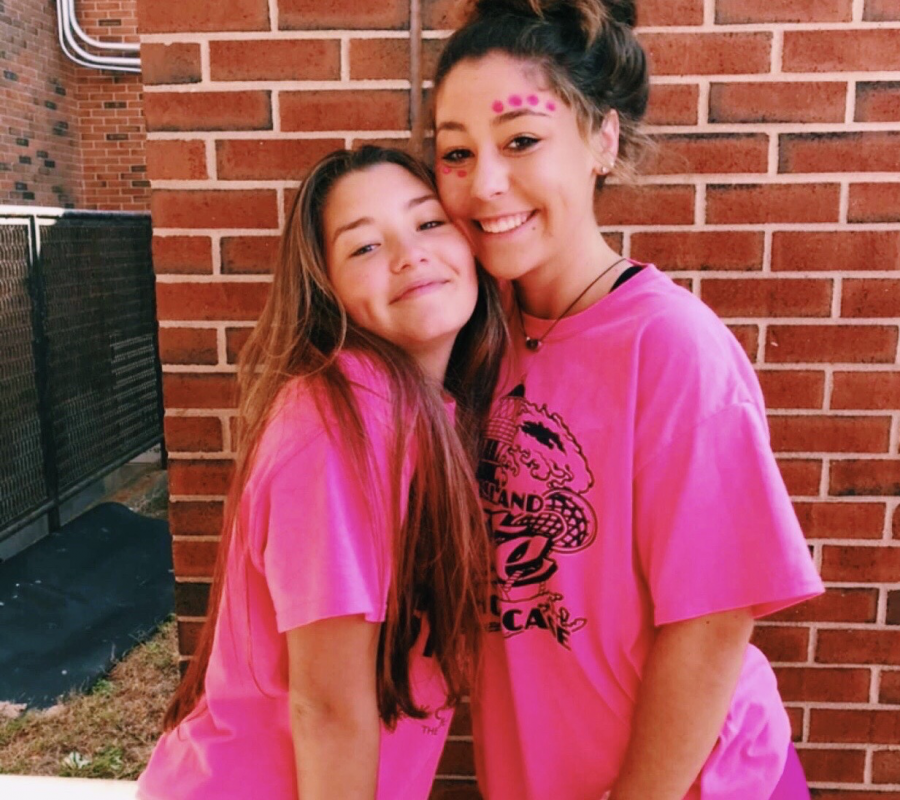 Its that time of year again… Spirit Week !
For girls, the stress of picking out outfits for spirit week is high but here's all you need to know.
Spirit Week starts on Monday with the first ever Battle of the Classes where each grade will compete in multiple challenges to decide which grade really is the best.
Monday kicks off with Decades Day, the Lady Hurricanes will bring past styles to the present. For the '70s look all you need is flare pants and platform shoes with a basic t- shirt, add round glasses to complete the look.
The ' 80s were all about edgy looks and bright color, so grab those mom jeans,  a neon top and pair them with a cropped jacket and sneakers.
For the ' 90s, wear graphic T-shirts , light jeans and platform shoes accessorized with hair clips to complete the 90s look.
Tuesday is Western Day, time to break out the cowboy boots. A flannel is perfect, just add cowboy hat and boots and you are ready to go .
On Wednesday we wear pink! The annual Pink Day raises awareness for breast cancer. Pink on pink is all you need. The more pink the better!
Thursday is Character Day  from a TV or movie. Pick your favorite character and create an outfit based on them with friends or buy yourself. For a group, the Cheetah Girls, Mike and Sully, Mean Girls and The Incredibles.  For an individual, Cher from Clueless, Darla from finding Nemo, and Minnie Mouse.
On Friday , homecoming and Pep Rally Day, all grades wear their class colors. Seniors wear togas, juniors wear green, sophomores wear grey, and freshmen wear black. Be sure to participate or you'll look out of place in your bleachers.
The homecoming game kicks off Friday night at 6 pm against ESM. The theme will be white out!
DON'T FORGET TO HAVE FUN AND SHOW YOUR SCHOOL SPIRIT.