Boys' Basketball Clinches League V Title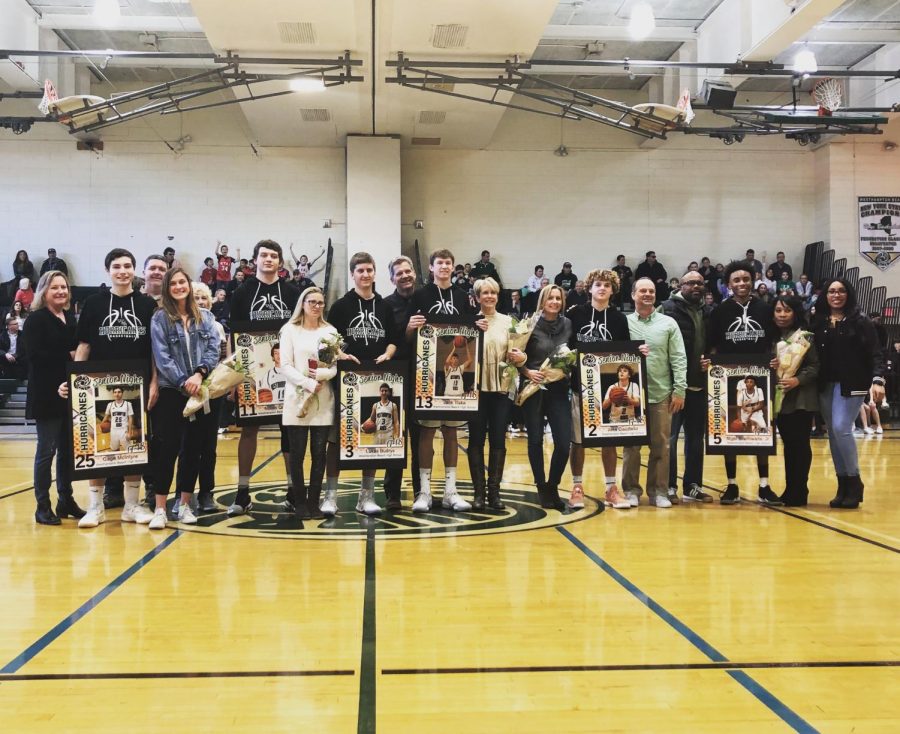 For the first time in 18 years, the boys' basketball team are League V Champs.
The Hurricanes (14-2) secured the League title with a 62-57 win over Harborfields on Monday February 12th.  Senior Nolan Quinlan led the team with 19 points and 12 rebounds.
Senior Jake Gaudiello, who recently recorded his 1000th career point, had 15 points and nine assists.
It was also senior night.  Jake and Nolan, along with seniors Nigel Braithwaite, Jack Tiska, Gage McIntyre, and Lukas Budrys were recognized for their commitment to the team.
The first playoff game is this Friday, February 16th at 4pm.