Rewrite the History Books!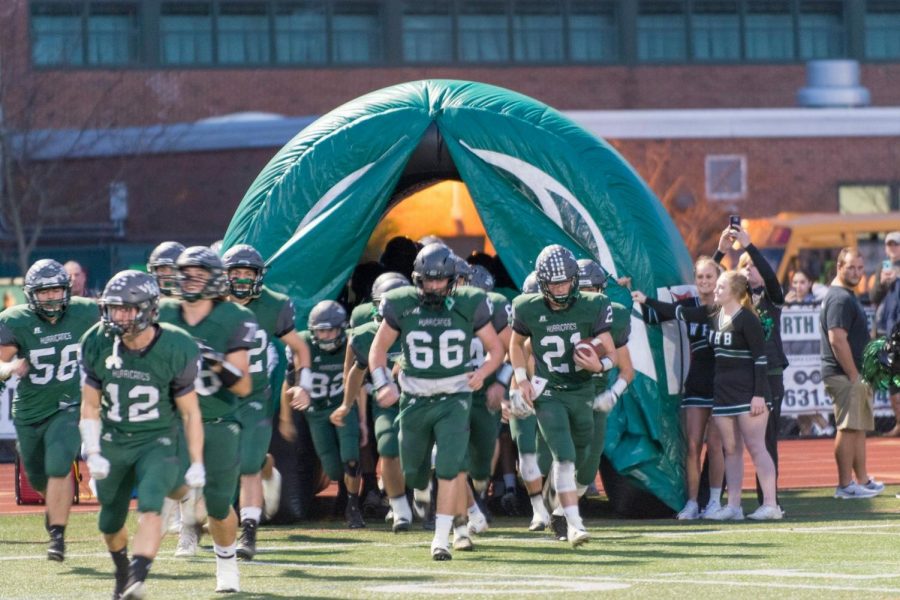 The Westhampton Beach varsity football team has never been anything short of a great program. But, this year, the boys have redefined the team and has led us up to what is considered the best team to come through Westhampton.
Bill Parry, the head coach of the team, couldn't be prouder of these boys. After 21 years of coaching here at Westhampton, Coach Parry can confirm that this is a very special team. "This is a very athletic group, some very good kids are on this team. And when we put it all together, we have a great team," he said.
After all the praise that he and the boys have received, Coach Parry keeps them humble and prepared for the rest of the playoff season. About what it means to be leading the most successful team in Westhamtpon history, Parry said, "You know, I didn't do it with that reason in mind. I'm very proud of these kids and the way they handle adversity. A lot of the younger guys stepped up and kept us rolling. They continue to keep on getting better so it's a tribute to their handwork and dedication. I enjoy coaching these guys because they are very dedicated."
Among the accomplishments the team achieved this season, winning against Sayville after 61 years of defeat, stands tall among them. Parry said, "Sayville is the premier program in our division. It has been like that since I could remember. It is a big football community over there. They get a lot of kids out every year for the team. In Westhampton Beach, we have upped the football culture and it has become more a focus in the community."
Senior running back Dylan Laube has been a force to be reckon with. As he wraps up his high school career, he leaves behind a legendary season. Dylan said, "I'll miss the bond and unity of the team. Especially after all we've been through."
Kathy Masterson, who has seen all types of teams come through WHBHS, can confirm that this team really is something special. "In the 19 years I've been at WHB, this is the best football team we have ever had, and we've had some great ones. It's just a culmination of everything. Hard work and dedication, these young men have really put the time in. They work cohesively as a team which is one of the biggest things." Her pride in the boys is overwhelming and she can't wait to see how far they go.
Next up for the team is the Suffolk County Champtionships, 12:00 at Stony Brook University on Saturday November 18th.  Come out and support your team!