Un(Ravel) into WHB Main Street's New Shopping Spot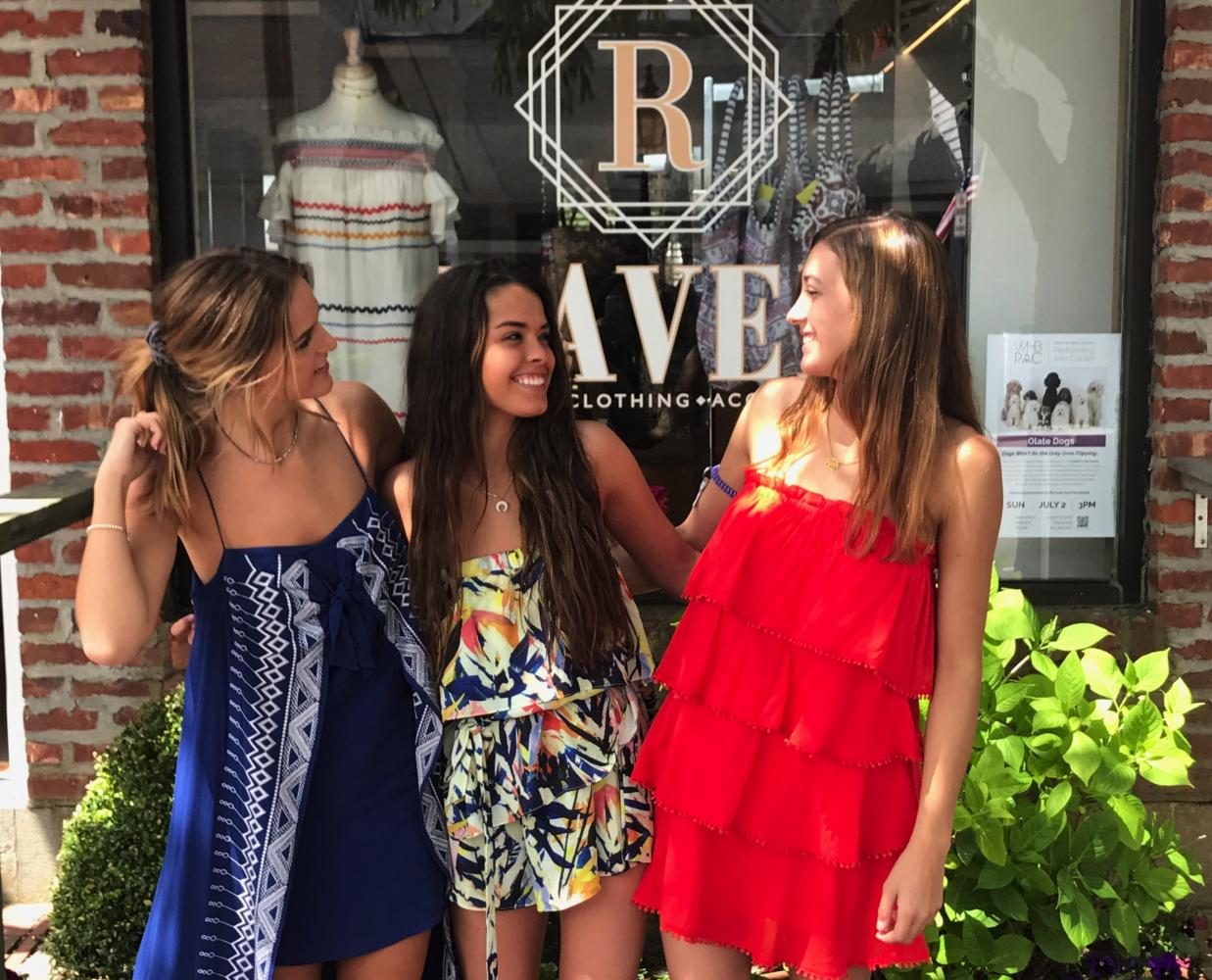 Just when we thought WHB's main street couldn't get any better, a new clothing store called Ravel tangled its way into town.
Store owner and WHB local, Colleen Nill, has come up with this fresh unique shop that'll take the summer fashion scene by storm."I've always wanted to have a little business I could involve my children in and pass down to them," says Colleen, when asked why she decided to open Ravel, "something fun that all my girls would be interested in and we could do together. I've always ran businesses for other people; I needed a new energy and motivation in my life now, a new venture that is inspiring me."
Located in the heart of town on 3 Moniebogue Lane, Ravel will most definitely be making its mark this summer. With such a unique name, I had to know what inspired the thought process behind it. "The definition of the word, to be raveled. Feels like life can be all tangled and intertwined, get tangled and involved with the things and people you love."
Opening up a clothing store on Main Street is definitely hard work. Sophomore at WHBHS and Colleen's youngest daughter, Alexa Nill, is helping out her mom as much as possible with Ravel.  Alexa says, "I'm so proud of my mom.  She is such a hard worker, and I know we're going to have a great summer."
Surrounding clothing stores are always in competition with one another to get customers inside to find the perfect outfit. Every store needs a style that'll help it in standing out from the rest. Ravel's style has a "resort flair," that has clothes you can go from the beach to a night out on the town. Ravel's versatile, yet trendy clothing will definitely keep customers wanting more. Not only is Colleen sticking to fashion, but she will also be selling funky jewelry along with classic diamonds and gold.
Finding stylish, fun and affordable clothing can sometimes be a struggle for girls and women who love to shop. But now with Ravel in the mix, there's not doubt that everyone can find the perfect outfit to rock this summer.