A Giving Heart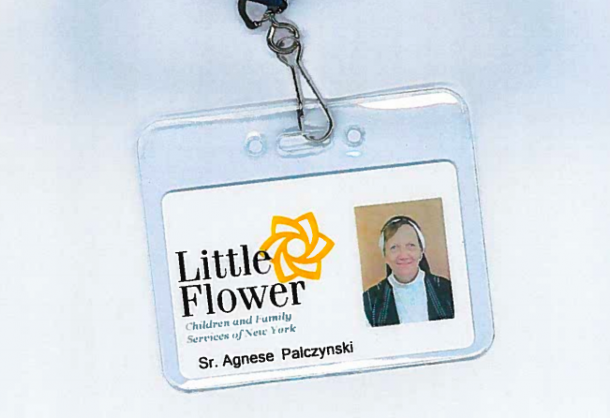 It was her fate to become a nun, 79 year old Agnese Palczynski knew from a young age that it was her passion. Her interest was sparked in the second grade when she read a book about a nun who helped out in an orphanage ever since then she wanted to follow in the footsteps of a nun.
Sister Agnes has been a nun for 60 years and has worked at Little Flower in Wading River for 37 years. Little Flower and family services of New York cares for many children from ages 10-20. Little flower delivers services, programs and direction to improve the lives of children in crisis, families and the developmentally disabled. There is a Union free school on grounds that the kids attend. There are also children from other schools that come. The facility in Wading River, NY is 125 acres.
Sister Agnese was so inspired and driven to become a nun that she wanted to start immediately following the 8th grade but waited until after high school because her mother wanted her to make sure that it's what she really wanted. "My mother wanted me to wait until after I graduated high school and I was beyond grateful because I was able to experience my young teenage years and go to junior prom and senior ball and get it all out of my system," says Sister Agnese.
Sister Agnese's aunt was a nun and she would see her on occasion. "During my 3rd year of high school I went on a retreat and the spirit pushed me to say this is what you need to do. So I followed the call and I'm not sorry and it's 60 years later," says Sister Agnese. Sister Agnese left home at the young age of 18. "My dad said if you ever feel like it's not your calling know that you always have a home to come home to,"she adds.
In order to become a nun one must first present yourself to the major superiors then come in for 6 months called the probationary period The nun-to-be is observed and that's how people make decisions and figure out if it's really for them and if they want to pursue it, then a person becomes a postulant for a year then go for another two years.
For the first year it's very cloistered but that has changed and evolved a lot over the years and it is more modern now. Then after two years you make your first profession and you get a ring "It's a silver band and it reads 'my beloved to me and I am to Him (meaning Jesus) before I am the handmaid of the lord," says Sister Agnese.
Sister Agnese has worked at a total of 4 different facilities, in Greenpoint Brooklyn, Little Flower, St. Christophers, and Connecticut. Sister Agnes moved across the sound to Connecticut in 1998 but later returned back to Little Flower. When she first came to Little Flower there where about 10 nuns. Now, there are a total of 4 but only two who actually work at Little Flower.
"It's a very happy life and I like that people will trust us and approach us and tell us their stories and to me that is very humbiling" says Sister Agnese. When asked the question if there is one word she would use to describe being a nun, she says "Happy. I am very happy. If people only knew how happy I was the walls would be breaking down with more people wanting to come to the convent."