Junior Prom 2012 – A Perfect Night at Westhampton Country Club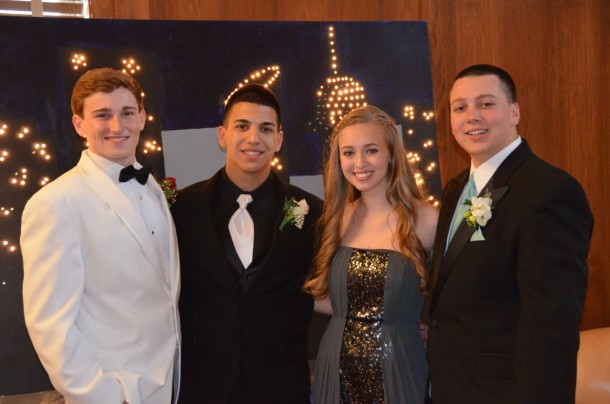 The 2012 Junior Prom, organized by class advisor Ms. Juma and class officers Brian Culhane, Joe DiBenedetto, Jessica Mendelson, and Connor Hickey, was a huge success.
Emily Gandolfo provided the "City Lights" backdrop for all the posed pictures.  Mrs. Claire Bean, junior Declan Bean's mother, donated the table linens and centerpieces.  The room looked spectacular and the junior class celebrated together until 11 pm.
Congrats to Prom Queen Steffi Vickers and Prom King Kyle Rubin!