A Glance To The Year Ahead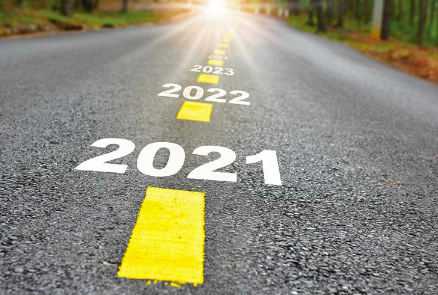 Finally, the school year is coming to an end! Immediate thoughts for the next school year are looming in our heads. How will we spend our last year of high school? The year ahead is uncertain, but students remain hopeful and the outlook is positive, signs show. Let's keep our eyes on the horizon.
Saying goodbye to a year of remote learning will be a much needed and anticipated change for students throughout school systems, all over the world. Some students have confirmed that they do like virtual learning but that online learning has its challenges, especially when it comes to subjects like math and science, which cannot be rushed through. A lot of students agree that they can gain more knowledge when focused, present and learning in the classroom. Students also express they miss the socialization that school offers, coming off the heels of such a lacking in human interaction.
When interviewing students at Westhampton Beach High School, many concerns and hopes came to light. Julia Gruber believes that technology will continue to play an important role at school but "we might have more group work that we can all participate in, from our computers, on after school homework." She goes on to say that she "doesn't think that computers will replace sick days at home," knowing that students won't be required to log on to Google Classroom when home sick.
Similarly, Eleanor Arena, a soon-to-be-senior at Westhampton Beach High School, is apprehensive about "adjusting to a near year, after being remote for so long, but excited about having a senior year that will be much different than junior year."
Eleanor goes on to say, "I am happy to not have to wear masks all day long in school and be able to participate in more activities while at school."
Overall, there seem to be valid concerns for students as they head into their senior year, but the horizon remains optimistic. Here's to a better 2021!