Westhampton Beach Students on Quarantine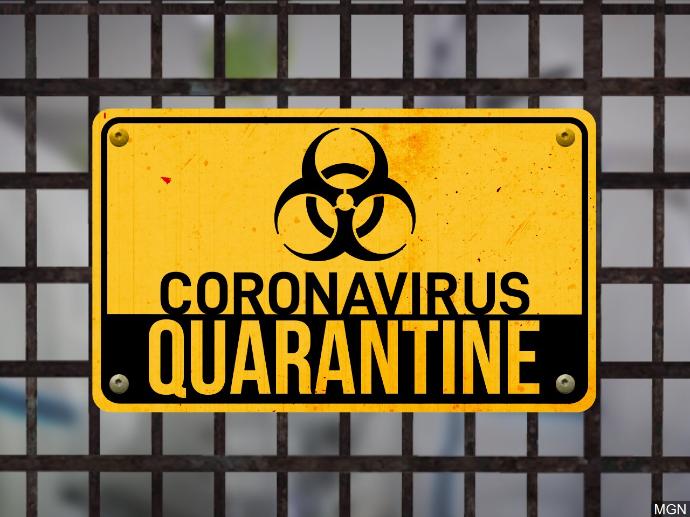 Aidan Kellachan, Staff Writer and Gavin Arcuri, Staff Writer
May 3, 2020
Crazy.
Due to the fact that "25 percent of coronavirus transmissions may have occurred in pre-symptomatic stages — meaning it can be spread by people who don't yet know they have it," our world has been flipped upside down with the coronavirus and quarantine.  The people of Westhampton like the rest of the world are in quarantine. What are we doing to stay safe and busy? 
Westhampton Beach schools closed down now due to the coronavirus, which doesn't mean classwork and learning are over. Kids are still responsible for checking in with their teachers once a day and completing assignments for each teacher. 
After school work is done it's hard to keep sports-driven kids locked in their households all day. So kids are usually daily going out for walks with their parents, runs, and sometimes even going up to the turf with a family member and practicing the sport they love. Sophomore Danny Naglieri said, "It's nice to get out of the house every once and a while to play lacrosse with my brother."
Students are also visiting the beach when it's nice enough out, and with boating season coming around as well, hopefully with some nice weather it's going to be hard for some students to truly practice social distancing and stay safe. One way senior Molly Brennan stays busy is on nice days she takes a drive down Dune road and blasts music. "It's a really nice way to clear my head and get out of the house," Molly said.
Luckily shows like, "Outer Banks", "All American", and "The Last Dance" are keeping people from going outside. Now more than ever people are binge-watching their new favorite series. Sophomore Molly Mensch is reminiscing on her old favorite TV show "Dance Moms."  She says, "I love the show because of how dramatic it is and it reminds me of when I used to watch it as a kid. Also, the kids who used to be in it are huge social media influencers now. So it's fun to see how much they have changed."  Watching TV shows and movies are fun and all but there's only so much one can watch. Luckily this quarantine is a gamer's paradise.
People are playing more video games like, "Fortnite", "Call of Duty Modern Warfare", "Madden 20", and "NBA 2K20", now more than ever it's easy to take time out of your day to pick up a controller to play and also interact and socialize with your friends who we don't get to see in person anymore. Freshman Owen Duffy knows his way around the sticks and loves to play video games but not just to play. He says, "Gaming is more than just a waste of time, especially now in the state of the world we're in.  It is nice to not only play with your friends but talk to them and share a few laughs over the microphone…while catching dubs of course!" 
Quarantine is absolutely crazy and now more than ever you got to figure out new ways to stay busy as well as staying safe. It might seem that students of Westhampton are happy to be out of school and having fun. But they definitely miss playing sports and seeing their friends.