Senior Year Cut Short for the Class of 2020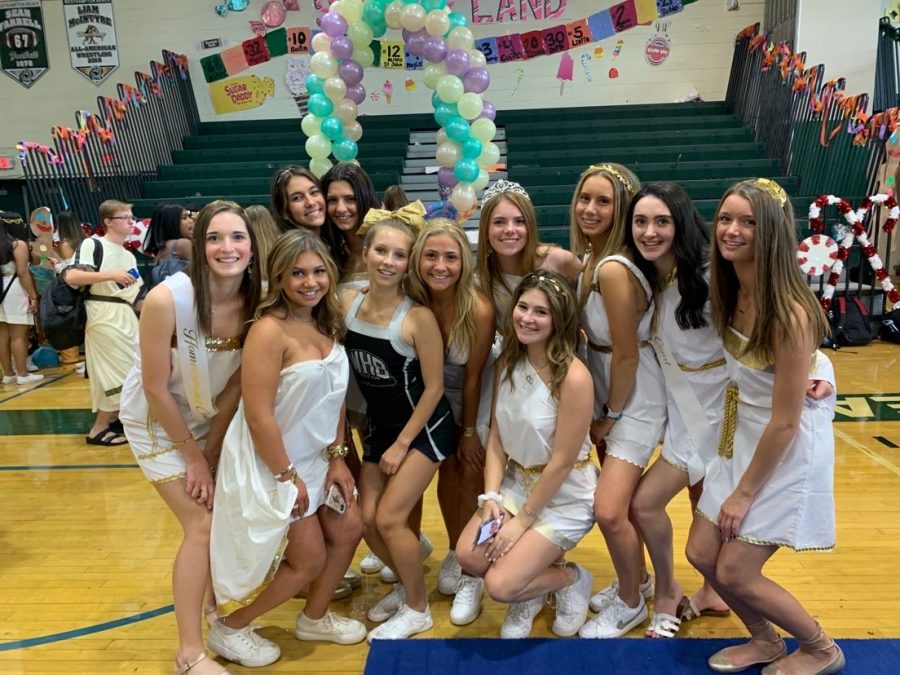 Alexandra Sielaw, Staff Writer
April 27, 2020
All over the United States schools are shut down due to the Coronavirus. This means possibly never returning back to high school for the Class of 2020.
The Class of 2020 may never get to have what most students call a "normal" senior year. A lot of exciting things happen at the end of senior year – decision day, scholarship night, senior prom, and graduation. All of these things that we look forward to when we are seniors were taken from the Class of 2020.
As the school year comes to an end and the weather gets nicer, spring sports start up and everyone gets ready to wrap up the end of the year. Belle Smith, who just earned Newsday's first team honors in three sports (volleyball, basketball and lacrosse) said, "I'm looking forward to graduation of course and also the senior sports banquet. Sports have been a huge part of my high school career so the banquet means a lot to me and is what I consider to be the official 'closing' of my high school athletic career." 
She continued, "High school graduation is just such a special day in everyone's life and is what I consider the official opening of the next chapter in our lives. I really hope we have those two ceremonies and if not it would be heartbreaking." 
Not being able to finish out the year is especially heartbreaking for seniors who have loved their time at WHBHS. Senior Molly Brennan said, "I am definitely having a hard time with the idea of not going back to school. I was always super happy in school. I love my teachers and being with my friends.WHBHS is such a community and the relationships I've made there are  unmatched."
Like Molly many students in Westhampton love it and have made lifelong friends; it's hard to think about possibly not having one last goodbye before they're sent off to college in the real world.  Belle said, "I'll miss being a part of the small school community. The relationships I've created from being a student of the same district for the past 12 years is something I cherish."
Westhampton Beach definitely leaves a great mark on the students from the relationships created to the sports teams.  Jack Naglieri, who played football and lacrosse, said, "I will miss high school sports the most."  Molly Brennan said, "I was very involved at school and I definitely felt like I had a purpose because I was an actor in the theatre department and co-president of student government."  
Senior year is supposed to be known for one of the best years of high school. This year things played out a little differently. Although seniors may not get to experience all the things they wish they could have, the memories made throughout high school and the people they created friendships with will last them a lifetime. The Class of 2020 will always remember this strange time in history as their senior year.
The PTO has created initiatives to help make the seniors' last weeks special.  If you'd like to donate, visit whbhspto.org for more information!