Winter Activities on Long Island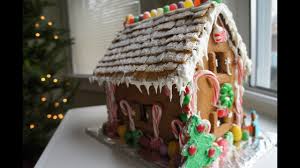 Ryan Quinlan, Staff Writer
December 17, 2019
Although Long Island is most popular for the beaches, there are many things to do around the holiday season. Here are some of the many things to help get your mind off the cold this winter:
Decorate Gingerbread Houses
In the mood for something sweet? Stop by your local supermarket and grab a gingerbread house. Challenge your friends on who can decorate the best house. Gingerbread houses tend to get a little messy so, if your not looking forward to cleaning up a mess-head over to Gingerbread University in Riverhead. At Gingerbread University they give you not only the house, but all the supplies needed. Tables are reserved so it's the perfect place for parties or small get-togethers.
Secret Santa
Secret Santa is a fun way to enjoy the Christmas season with your group of friends. This is an anonymous gift giving activity where you get a personalized present for the person you randomly picked. If you need  help organizing your Secret Santa party, visit https://sneakysanta.com. This website will assign everyone a Secret Santa through email and even gives a wish list option to make sure you give the best gift possible. 
Ice skating
Want to go outdoors?  Get together with a group of friends for an adventure on ice! Southampton Ice Rink will cost you $20 for skaters 16 and older and $15 for ages 15 and younger. Dress warm and cozy, but also be prepared to fall a lot!  When you get tired of skating, the ice rink has a cafe with hot chocolate and snacks. So grab a hot chocolate, and sit by the fire to laugh about falling with your friends! 
Bake Christmas Cookies
Christmas cookies are not only delicious, but are extremely fun to make. Its as simple as buying a premade package, mix, or making them homemade. Get some cookie cutters, icing, and sprinkles and turn it into a baking competition with your friends.  Or, if you want to wind up with a nice tray of a variety of