Christmas Magic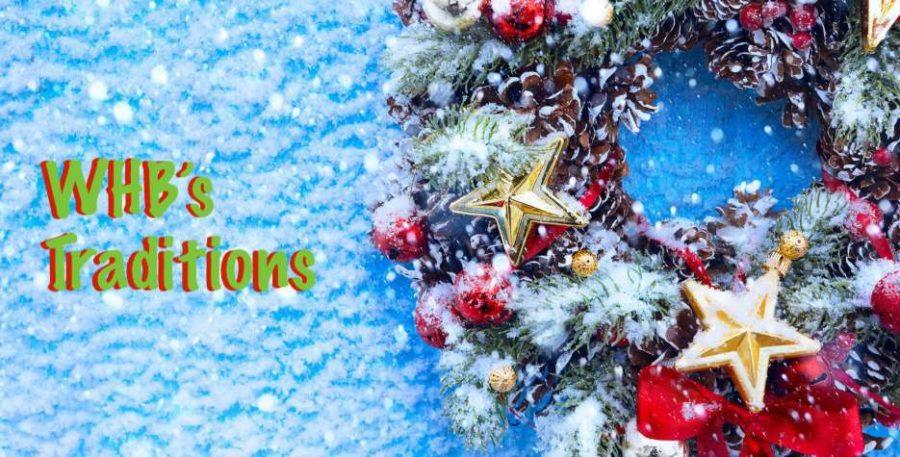 Olivia Rongo, Staff Writer
December 17, 2019
Traditions are just one of the things that make the Christmas season magical. 
People have different Christmas traditions all over the world. In Sweden, there is a 13-metre-tall Yule Goat display that is built out of straw at the beginning of Advent annually. It is famous for being destroyed during arson attacks during December. 
While Christmas was never really a big deal in Japan, gift giving a few major light displays are two classic traditions. Recently, a new "quirky tradition" has emerged; a Christmas Day feast of the Colonel's very own Kentucky Fried Chicken. 
In the 13 days leading up to Christmas in Iceland,  13 "tricksy troll-like characters" come out to play. Also, For each night of Yuletide, children place their best shoes by the window and a different Yule Lad visits leaving gifts for nice girls and boys and rotting potatoes for the naughty ones.
There are a few traditions that the student of WHB take part in for the Christmas holiday. 
The Traynor family has a tradition called Festivus. "At dinner we go around the table and tell each other the traits that they hate about each other," Ryan joked. 
Many people from WHB, like English teacher Mrs. Connelly, have the tradition of hiding a pickle ornament on the tree and whoever finds it gets to hide it the next year. 
Brothers Danny and Jack Naglieri have an annual tradition of playing hide and seek tag in between the Christmas trees at a tree farm. They "occasionally throw footballs at each other," Danny said.
Coach Gholson goes out with his family and purchases the family Christmas tree, brings it home and on the way they stop and get eggnog and all sorts of Christmas food, his mom bakes cakes and pies. When they get home, they put on Christmas music and decorate for the holidays. 
Sophomore Rob Moreland claims to sleep with 20 pennies, heads up, under his pillow on Christmas Eve. 
Spanish teacher Ms. Gallucci says that in her family, Christmas Eve and Three Kings Day is a bigger deal than Christmas Day. Three Kings Day is on January 6th. This is where the "Three Kings" brought the gifts of frankincense and gold to Jesus. As a kid she put shoes outside her door and the next morning there are gifts in or next to the shoes. 
Mr Doroski and his family goes to Christmas mass at 4pm and then dinner at il Capuccino on Christmas Eve. 
 There are many more traditions in WHB. What will you be doing to join in on the magic this holiday?