Schools Out, Summer Jobs are In!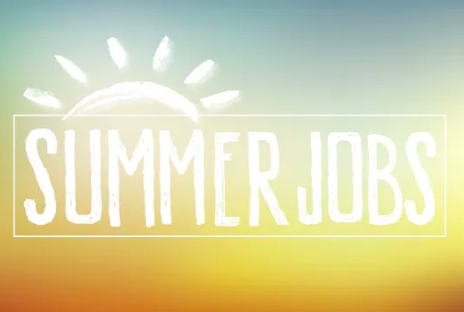 Hang on for a minute...we're trying to find some more stories you might like.
With summer rapidly approaching WHBHS students are eager to find jobs or start making money. With a variety of available job openings in town and near the beaches of WHB, students will be settled into their summer occupations very soon. With the arrival of summer, here's some insight on where people would be working while we're out of school.
Senior Anna Duchidze is working at Joan Boyce Jewelry this summer.  She said, "It's my forth year in a row. I enjoy my job because I get to work with my friends Avery and Katie and I love looking at all the shiny jewelry."
Whether you're working in retail or on the beach, you are guaranteed to build friendships with your coworkers and learn more about what life will be life once your out of high school.
Junior Abby Kilroy, who works at LaRonde Beach Club said, "I am working at La Ronde for the second year. I had friends that originally worked there that told me about it and I went in for a job interview last summer. I love being able to work on the beach and I work with a lot of my friends and enjoy meeting new people there. I plan on continuing to work at La Ronde for many summers to come."
Junior Emelye Ender is working at Dune Deck Beach Club. Kids line up their resumes and try to get into Dune Deck each year for the amazing pay and environment.
Junior Bella Mautone is working at Shari's place in Southampton. She said, "I actually got the job there by walking into the wrong store for an interview I had scheduled with the store next to it and I love it now. I will  be working there until October because they close during the winter but plan to go back next summer." Everyone finds a job that suits them with many available where we live and many opportunities to make good money in the Hamptons.
Luckily, I am working at Margarita Grille this summer.  It can be a bit stressful at times working in a restaurant, but I love the people there and I make good money.
Always keep in mind that if you spend all your money that you make in the summer you won't have anything saved up for the school year, so save your money and you'll be set for that car, that college or even that shirt you've wanted forever.