"Project Smile" – Dancing for Smiles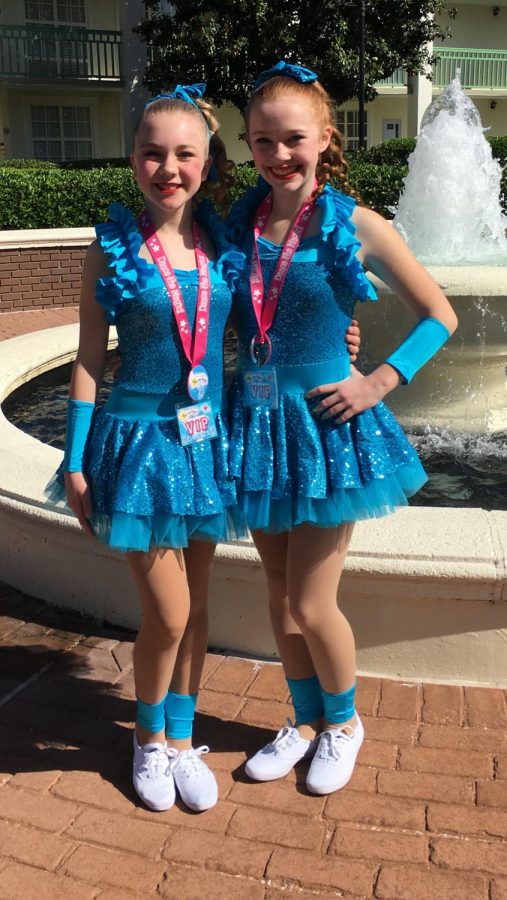 "Project Smile" is the name two talented WHBHS dancers Chloe Vargas and Selena Pereyra created for the impactive project they recently started.
Chloe and Selena started Project Smile to spread happiness and joy to the faces of elders who are living in assisting living facilities. They will be visiting different homes and performing dances that they choregraphed themselves.
One inspiration for the project was the girls' desire to show their passion for dance besides just performing in their studio. In addition, Chloe's own grandmother loves and enjoys ballet but she is unable to come to the performances. "My great grandmother is in an assisting living home, and she has a hard time getting to my performances, so I wanted to bring dance to her," said Chloe.
Selena who loves to give back and use her passion for dance says, "I thought of nursing homes and how my friends have gone to play music for them so I realized that I could use my passion for dance to spread happiness to senior homes, and in the future, other places where they need as much joy as they can get."
It wasn't easy coming up with a name, but Selena and Chloe did it. At first, the girls wanted it be an acronym but they couldn't figure out how to portray their project with one. They wanted it to be perfect, and when "Project Smile" popped into their heads, they knew it was the one.
Selena is very involved with her community and her school, being president of Student Government and wanting to get more service hours. She wanted to do more for the community overall but didn't know how, so by thinking of a way to use her passion for dance was perfect.
Chloe and Selena have help from their dance teacher Christiana Bitonti. Ms. Christiana is the artistic director of Peconic Ballet Theatre, which is where Chloe and Selena dance.  Ms. Christiana loves the fact that the whole thing is student-run and how the girls are giving back to the community through what they love, dance.  "When Chloe and Selena first reached out to me about their idea, I was overwhelmed with excitement, and enthusiasm, and they have my unwavering support."
Ms. Christiana is also impressed with the girls' motivation and drive.  She said, "To me, this program is already a huge success. They created the mission, the repertoire, recruited dancers, made a booking, visited nursing homes, and created a schedule. Selena and Chloe are an inspiration and a great example of how you can make an impact on society no matter what the age may be."
While Chloe and Selena are busy making others smile, they will also be bringing joy to their own lives, knowing that doing the thing they love most is making others happy. The elders who they are performing for don't get out much and from seeing these young dancers performing will do nothing but spread happiness and put a smile on their face.