Powderful Girls make a Powderful Impact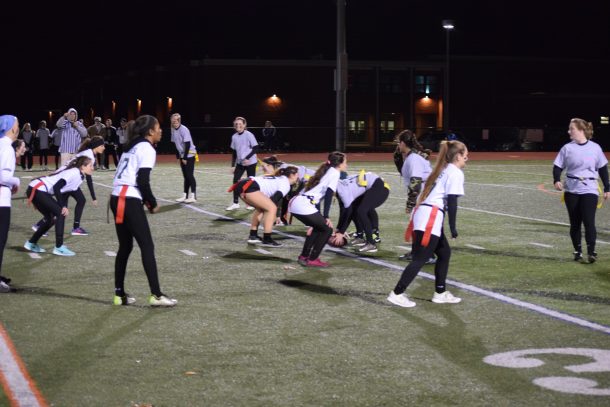 On Thursday December 1st, the senior girls took on the junior girls in the first annual powder puff football game, raising $500 t for Adopt-a-Family. The junior girls defeated the senior girls 8-0, after scoring a touchdown and kicking a field goal.
Junior coach Dylan Laube knew they were going to win after the touchdown by Chloe Koonmen and the field goal by Haley Daleo.
It looked like a close game at the start of it. The score was 0-0 after the first half it was anyone's game. Commentators Luke Dalton and Colby Brower made the game on Thursday very interesting.
Colby shared his thoughts about the game. "It wasn't what I was expecting, but it was great to see everyone out there giving it their all!"
It was a heartbreaking loss for the senior girls. Coaches Anthony Strippolli, Chris Merle, Tristan Hogan and Zach Arrasate were not happy with the results of the game, and Hogan was heard looking for a rematch.