New Teacher Spotlight: Mr. Doroski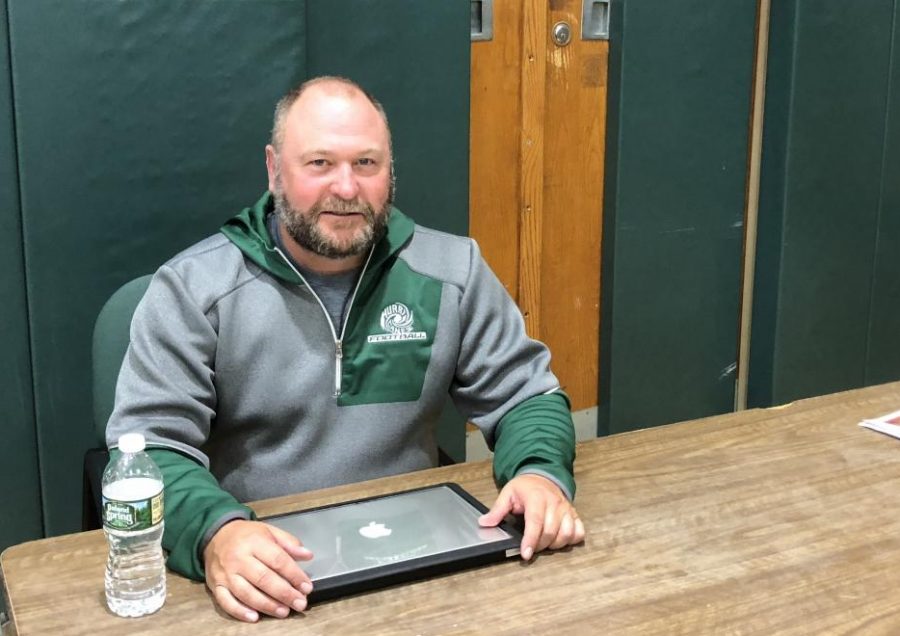 A new addition to the Hurricane football staff and WHBHS Phys Ed department this year is long-time Mercy football coach, Mr. Doroski, who led our JV football team to an undefeated season.
Mr. Doroski, a graduate of Mercy, worked for the Catholic school for over 20 years.
"[The closing of the private school] was disappointing because my family had such a long history there," he said.
His parents and wife also went to school there.
Luckily, at the same time Mercy was closing, WHBHS was hiring a Physical Education teacher. Compared to Mercy, Mr. Doroski said, "I feel the same sense of community here."
When asked about the change to WHBHS, he said, "It's been great. The P.E department has been great." Also he feels "most comfortable coaching and teaching."
Mr. Doroski, along with Mr. Izzo and Mr. Mensch, coached the undefeated JV football team this season. Mr. Doroski gives credit to "the kids who work day in and day out along with the sophomore leaders and the other coaches."
Freshman JV football player Terrall Faines said, "Mr. Doroski's a great coach and a good influence. He persuaded me into doing better things." He then added that Mr. Doroski taught him that "respect is key."
Sophomore Jimmy Lui said, "Coach Doroski made me laugh every day and made me enjoy football more than last year." He also taught Jimmy to "always to step up as a captain."
Mr. Doroski said, "I feel welcome to WHB and I'm looking forward to being here for a long time."