Belle scores her 1500th point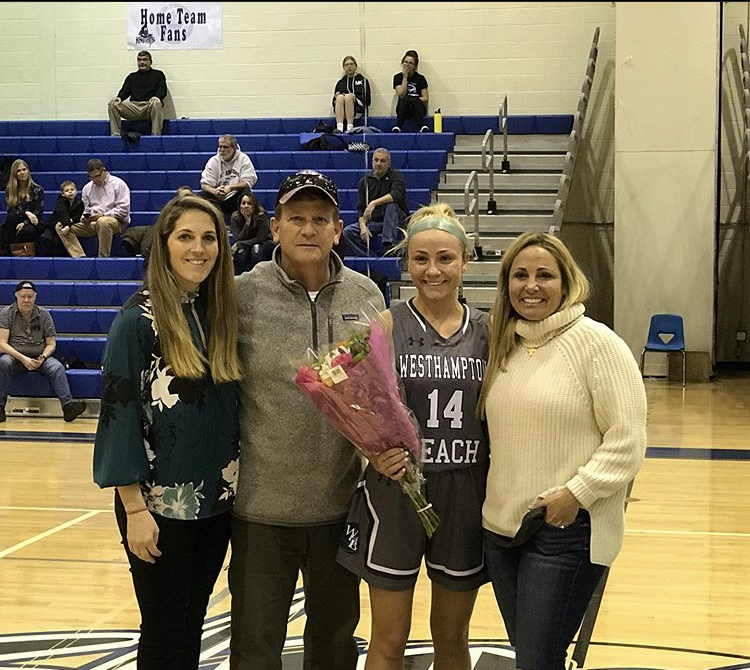 Last week, senior Belle Smith scored her 1,500th basket for the girls varsity basketball team. Belle went into this year's season with 1,305 career points and reached the achievement in the game against Elwood/John Glenn. 
About scoring her 1,500th basket, Belle said, "I didn't know that it was my 1,500th point when I first made the basket, then the game was stopped and my accomplishment was announced.  It was an amazing surprise and I'm so grateful for everyone who made the night so special."
Coach Peters says, "Belle has put in five years of hardwork and consistent effort, and she couldn't have accomplished this without her teammates." 
Belle and the rest of the team have put in a lot of hard work and effort this year to help Belle achieve this goal. The team practices five to six days a week for about two hours each day. 
The WHB girls basketball team is currently first in League VI and they automatically have a spot in the playoffs because they can't get worse than a .500 record with only seven games left. 
Come out and support the girls on February 3rd for Senior Night!