Biggest Cheating Scandal in MLB History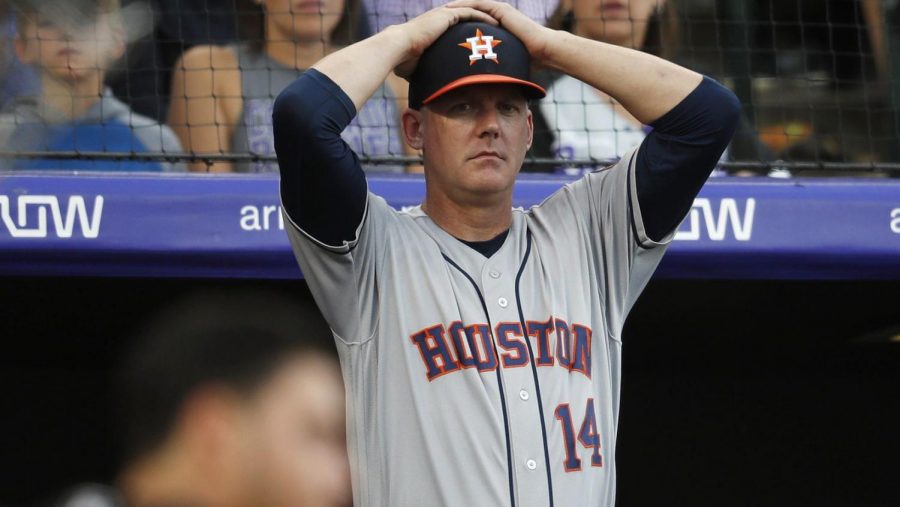 Jayson Babcock, Sports Editor, Sports Editor
January 15, 2020
The Boston Red Sox and Houston Astros have both been caught in the largest cheating scandal in the history of Major League Baseball.
In 2017, It was the garbage-can-banging Astros, who used a camera in centerfield to identify every pitch coming to the plate. It was led by the bench coach at the time, Alex Cora. Cora then became the manager of the Boston Red Sox, who was caught using cameras to steal signs to gain a competitive advantage in 2018. Their punishments were released this week, and they are harsh.
AJ Hinch, Astros manager, and Jeff Luhnow, Astros General Manager, were each given a one-year suspension but were released of their duties entirely by Jim Crane, the owner of the ballclub. "We accept their decisions, findings, and penalties," Crane said in a press conference following the suspensions. Additionally, the Houston Astros organization has been fined the league maximum of $5 million and has lost their first and second round draft picks for 2020 and 2021. 
Alex Cora was fired on Tuesday, January 14th. During his tenure with Boston, he finished 58 games over .500 and brought Boston a third championship ring this century. Cora is seen as one of the smarter minds in baseball, but now his reputation is forever ruined. 
These investigations leave a disgusting taste in the mouths of baseball fans. Two of the most successful franchises over the last 5 years are proven cheaters. They did not play the game the way it was meant to be played. Are they the only team to be doing this? The odds are … probably not.
MLB is working hard to prevent future scandals by showing the type of punishment they will receive if they choose to go down that path. Fans of baseball can only hope teams play the game the right way in the future. If not, the risk of tarnishing the game entirely is at stake.
*UPDATE* Carlos Beltrán, who was hired by the Mets organization to be their 2020 manager, has been released due to his involvements with the 2017 Astros and 2018 Red Sox. (January 17th, 2020)
*UPDATE* The Congress of the United States has issued a statement to Major League Baseball requesting permission to investigate all parties involved in the situation, which includes players, coaches, and executives. Bobby L. Rush, a member of Congress, wrote the letter. He mentioned baseball is in the midst of "an ethical crisis." Congressional Oversight is the term being used, and whether or not MLB will accept this request with open arms is unknown. Could we see a public trial? Will we see players put under oath and questioned? This is getting interesting.