Gerrit Cole, Welcome to the Bronx.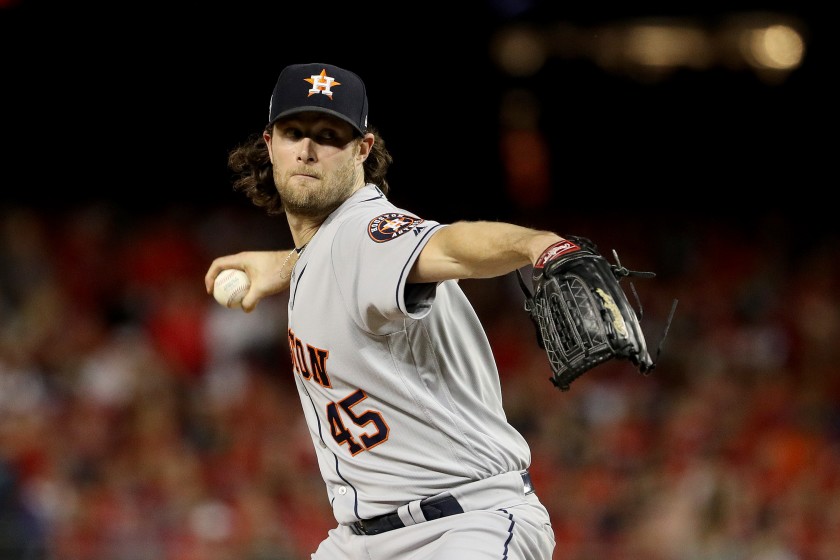 Jayson Babcock, Sports Editor, Staff Writer
December 11, 2019
The Yankees finally got their number one man- Gerrit Cole.
Gerrit Cole was drafted in 2008 by the New York Yankees, but he opted to go to college to pursue his education and the Yankees lost out on him. The Pirates drafted him years later.
Cole was then on the trading block from Pittsburgh, in which the Yankees were interested in acquiring him. But the Astros swooped him up last minute, and he's been there since 2018.
Gerrit Cole became a free agent following the final game of the World Series during October and was expected to become the richest pitcher in baseball history following a year where he finished 2nd in the Cy Young voting with over 300 strikeouts.
The Angels, Dodgers, and Yankees were the three teams who were in serious talks with the right-handed free agent. The Dodgers and Angels both offered 8-year deals worth over $300 million but Brian Cashman, the Yankees general manager, would not allow Gerrit Cole to slip away once more.
The Yankees and Gerrit Cole agreed to a 9-year, $324 million contract, the largest contract for a pitcher in MLB history.
To put that into perspective, Gerrit Cole will be making about a million dollars every game he starts and approximately $169,000 every inning he pitches in. Insane numbers.
Cole is a legitimate ace, something the Yankees lacked during the playoffs last year. Following this move, the Vegas odds pick the Yankees to be the favorites to become the 2020 World Series Champion. However, nothing is guaranteed.
Gerrit Cole was a Yankee fan when he was a child, and now he gets to dawn the pinstripes in pursuit of the 28th World Series championship in Yankees franchise history.