The D.D. Brotherhood Destroyed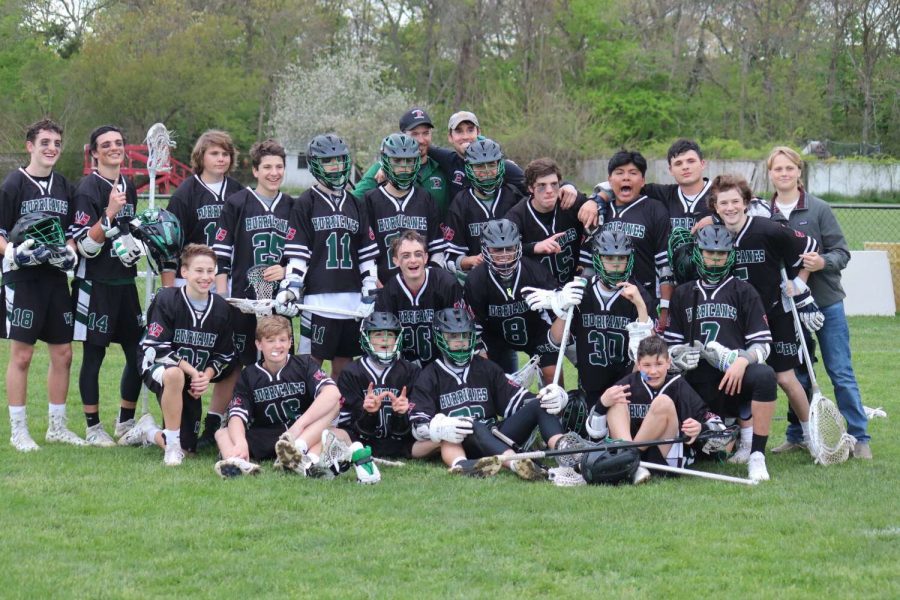 A new face in the Westhampton Beach JV lacrosse coaching office has former players shocked. 
After three years of coaching JV lacrosse together, coaches Mr. Tim McDermott and Mr. Rob Duca have been separated. Coach Duca is now the assistant principal at Quogue Elementary School. This means he would have to stay in school until 5:00 which is exactly when practice ends. This makes him unable to coach and leaves a spot to be filled.
 Coach Derm is very upset that he will no longer be able to coach with Duca.  He said, "Although I'm extremely saddened to no longer be coaching with my good friend, we had several successful seasons together and have a lot of incredible memories."
Coaching for McDermott will never be the same. He said, "It will be extremely difficult to replace someone with the lacrosse knowledge and sense of humor that Coach Duca had. He was truly an asset to the Westhampton Beach Lacrosse Program and will be greatly missed."
Nobody knows who the new coach is not even McDermott. He said, "I've heard the names of some potential candidates, but I don't want to speculate."
Although the new coach has not been decided yet there is one candidate that many people think will get the job and that is Conor Billings. He is the owner of SolBol Westhampton and boss to some players on the team. 
Even though a group of players are going up to the varsity team and there will be a new coach, Derm is still optimistic for the team. He states, "I think that Coach Peters, Coach Hoyt and Coach Naglieri have done a tremendous job of building a successful lacrosse program throughout Westhampton Beach. As a result of this, I've benefited from being able to coach some talented and hard-working players. I expect that this year will be no different. And I also wouldn't mind a little revenge against Mount Sinai."
Former JV player Daniel Naglieri was overwhelmed when he heard the news. He said, "Although Duca is a vicious coach, I'm very proud of the fact that he obtained such an important role in the Quogue Elementary school. As long as he is doing what he loves to do, I support him."
Coach Duca will be greatly missed among all of his players and Coach Derm. He has certainly left a mark on all of his players and fellow coaches. We all wish him luck teaching the youth of Quogue.