Knicks Fans Angry After Draft Lottery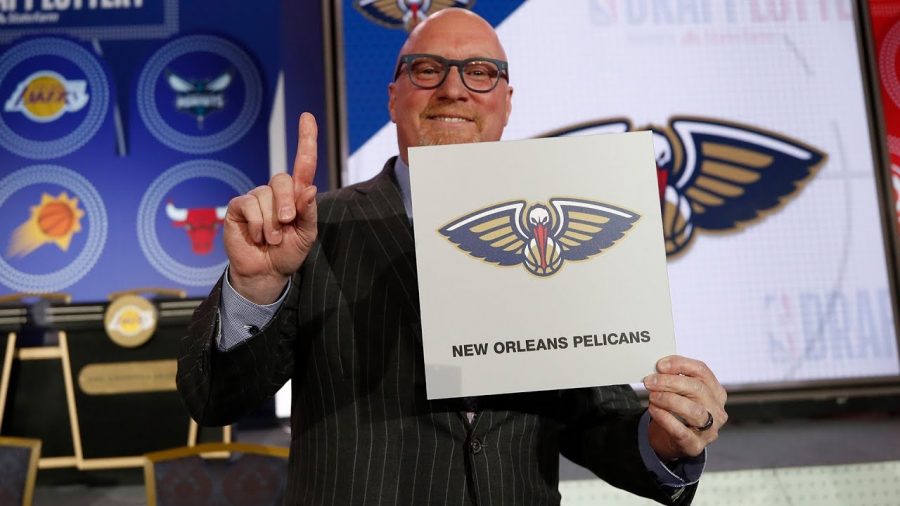 On June 20th the annual NBA draft will be happening in Brooklyn NY, at the Barclays center. However, when NBA Commissioner, Adam Silver takes the stand he will say that "the New Orleans Pelicans are on the clock."
This selection in the draft lottery came to the dismay of all Knicks fans as their sorrow continues. Since they had the worst record in the NBA, they hoped to receive the first pick in the draft.
With this selection they would have selected the future of their franchise, Duke University star Zion Williamson. However, when it came to the draft lottery they received the third pick. NBA fans in WHBHS shared their thoughts on the situation.
The New York rivalry between the Knicks and the Nets is very strong. Nets fan Patrick Muralles said, "As a Nets fan I was extremely happy when the Knicks didn't receive the first pick. Without the help of Zion Williamson, the Knicks will struggle to sign new star free agents. Therefore, the Nets will have a greater chance of signing stars and defeating the Knicks in their future matchups."
However, Knicks fans believe that they deserved this break of getting the first pick as they thought they could only get better.
The Knicks finished last season with a 29-53 record, one of the worst in the NBA. Even though they had a 14% chance of receiving the first pick they didn't get it. So now it is now up to the Knicks general manager Scott Perry to put together a successful team for next year through the signing of free agents, even though he traded away the teams star forward Kristaps Porzingis last year.
Cooper Kim, an avid Knicks fan said, "The Knicks have been such a disappointment to their fans throughout the past few years. They continue to not produce in the win column and to trade their players.  And now the Knicks have been deprived of the first pick in the draft that they deserved. I feel as if we have been cheated out of the pick in some way."
Cooper continued explaining how the Knicks must do something big in free agency to have the chance of competing next year. With big free agents like Kevin Durant and Kyrie Irving available the Knicks have a great chance of improving for the future.