WHB Athletes' Superstitions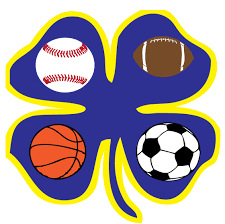 Gabrielle Johnson, Olivia Jayne, Staff Writer
March 22, 2019
Skill is most important when it comes to playing a sport and winning, but some of WHB's best athletes feel that their superstitions are what puts them on top.
Some of WHB's most successful teams rely on superstitions such as the league winning girls varsity basketball team. Starter Caroline Henke says that the team has a specific warm-up every game consisting of two claps and one stomp.
Wrestling league champions Grant Skala and Will Zaffuto have their own superstitions that have made them where they are now. Skala has his own warm up dance and stretch that he does before every match since he was wrestling in middle school.
Zaffuto proves himself on the mat thanks to his lucky socks that he has worn before every match since middle school.
Long Island football champion Aidan Cassara "has never changed his ritual since 9th grade. I wear the same crop top every game since freshman year, stretch the same way, and I go to the bathroom."
The boys volleyball team hitters have some superstitions of their own that help them to prepare for a big game. Starter Ryan Barnett drinks an iced tea before each of his games to help ensure he plays his best. Hank Scherer ties and unties his shoes two times before each of his games.
Gabby Johnson and Lizzie Knieriermen, varsity soccer players, have had their superstitions ever since they started playing soccer at a young age. Lizzie wears the same headband in all of her soccer games. Gabby has always put on her right shin guard first then her left. She also has a lucky white ribbon she brings every game.
Also Sidney Heaney, dancer for Peconic Ballet, and her fellow dancers shake out their bodies a certain way before they perform.
Superstitions may be credited for the great successes on the varsity lacrosse teams at WHB. Campbell Kast says, "I have worn the same headband with the same hairstyle, in every lacrosse game for as long as I can remember."
Peter Traina puts his lucky guitar pick in his sock before every game. Dom Sarno, Peter's teammate, has worn the same cleats for the past three years even though he has new ones. He feels that the old ones are good luck.
Whether it be skill or superstitions, no matter how strange they may be WHB's athletics are constantly above the competition.