WHB Boys' Basketball: Where is Everyone?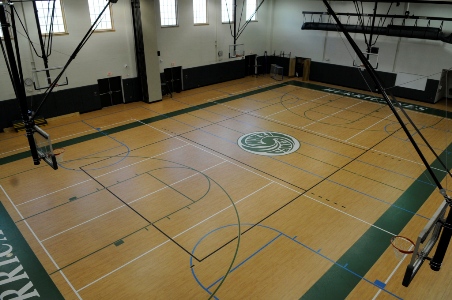 Hang on for a minute...we're trying to find some more stories you might like.
There's been a mix-up on the boys' basketball court.
After the 2018 seniors graduated, it seems they took the whole starting team with them, including Jake Gaudiello, Jack Tiska, Nolan Quinlan, and Nigel Braithwaite.  The only starting junior last year, Simon Braithwaite, moved to Florida.
We know what you're thinking: What about this year's juniors and seniors? Well, we're wondering the same thing.
The basketball team's selection of players seems to be dwindling year after year – this year being at an all time low. Without needing to make cuts, the team is still looking at a decent season. Some of the returning seniors like Alec Small and Reily MacDonald will hopefully be strong leaders for the team.
Simon, a former top scorer for the Hurricanes, says he "expects Small to have a breakout season, averaging at least 20 points a game."
Junior Jacob Croce, who has been playing for 10 years but is on varsity for the first time, is hopeful for this season and is excited to see what will come of it.
The 2016-17 team finished their year with a not so great record of 8-12, while the 2017-18 team finished with a crushing 20-3 record. With a fresh new line up, will they maintain the winning record?
Come out and support the boys at their first home game in mid-December.