Hurricane Football Headed to County Final, Again!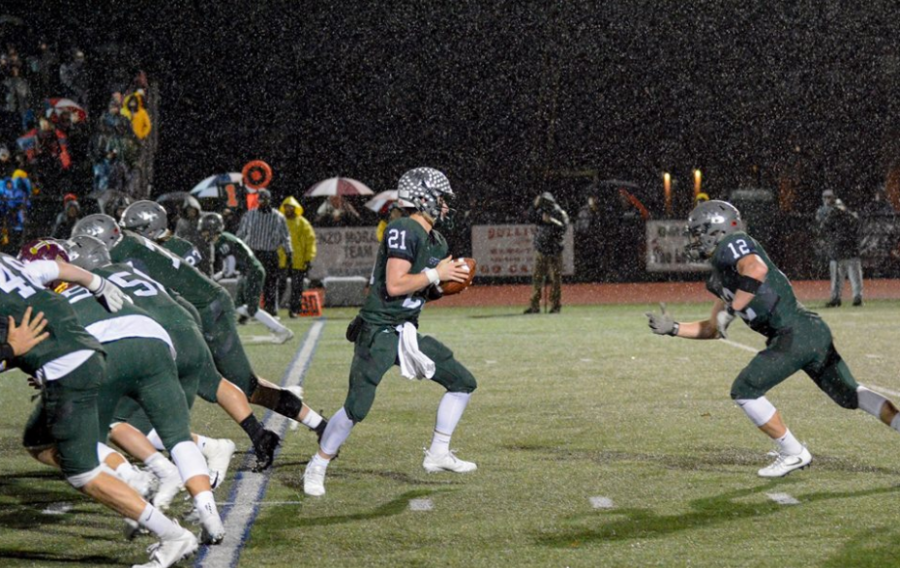 After a successful previous season winning the LIC, the Hurricane's boys' football team has made it to playoffs and they are more determined than ever to take the title of 'Long Island Champions' for their second consecutive year.
The boys have been working very hard this year to make it this far.  They train hard and take football very seriously. First year head coach Coach Schaumloffel said, "We train four days a week, all summer long once school gets out in June."
After a successful game and winning LIC's last year the boys are off to a fantastic season winning the first two games of playoffs against Comsewogue and Kings Park.  Senior captain, quarterback Clarke Lewis said," I feel we made it this far because of all the offseason work we put in and how we are in better shape than a lot of the teams we play. I feel our coaches properly prepare us every week to win each week."
Even with all of that training, they went away to a camp in upstate NY for five days in August to get ready for this season and they feel that they have worked hard to get the plays that they have. With all of this training and preparing to make it this far the team has good leaders to keep them focused.
Senior Liam McIntyre said, "Being a captain on this team means a lot to me… being a captain of any team is tough because you have a lot of responsibilities, but the guys I'm with make it fun and it's even better when you just keep winning."
This year many athletes have improved their game and stepped up. McIntyre said, "I think everyone stepped up a lot, but a few guys in particular that have made a huge impact are Jesse & Jaden AlfanoStJohn, Brandyn Conti, and Jack Gilbride."
Next up for the team is the county final on Saturday, November 17th at 4pm at Stony Brook.