Varsity Girls' Volleyball Made it to County Final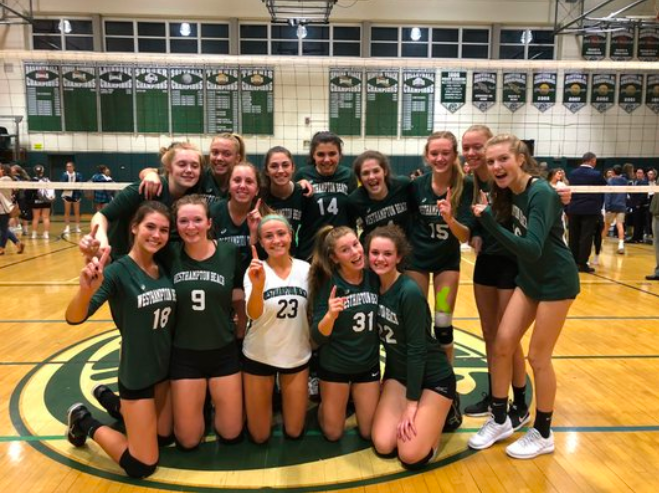 The Lady Canes closed their season in the finals against Kings Park.
Our girls' varsity volleyball team made it all the way to the county finals this year with a great 14-4 season.
"I think we had a really great season and I'm happy we made it all the way to counties," said sophomore Ella Donneson. "I really wish wish we won, but we played our best and worked really hard and that's all that matters. I really look forward to my next two seasons and I hope to make it as far."
The girls have had a great overall season with only four losses: two against East Hampton and one each from Bayport-Bluepoint and Kings Park. Their playoff game this past Monday against ESM was a great match—one of their best this season.
"This season, we lost a lot of our starters from last year and we only had three seniors on the team," said junior Marley Merrihew. "Next year, there will be six seniors so we pretty much have our starting team for next season. I'm proud that we made it this far and hopefully next year, we'll make it even farther."
The Lady Canes were one game shy of the Long Island Championship. This is their fifth time making it to counties and they hope to win it all next season.