Murphy Running the Record Books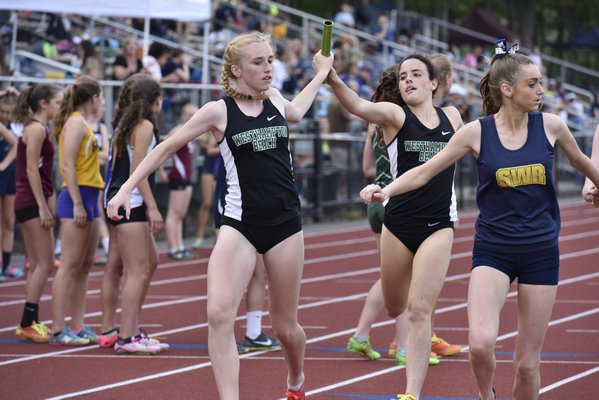 Hang on for a minute...we're trying to find some more stories you might like.
Incoming junior Maeve Murphy has been consistently breaking records. Whether in class or on the track, she's sure to turn heads.  In just two years of high school, Maeve has slashed school records and won many awards.
This year has brought many accomplishments for Maeve, including being ranked 12th overall in states, as well as being the second sophomore in the 600m.  Hard work and dedication has led Maeve to all of her success through her sophomore year.  Maeve participates in running all year: cross country in the fall, winter track and spring track, and she thrives in all three.  She would like to continue running through college.
Since her freshman year Maeve has been a dedicated runner after following in the footsteps of her successful sister in the 4×400 team.  Maeve is not only a good runner but a good teammate. Teammate sophomore Natalie Ehlers said, "Maeve is always so encouraging and is always telling you did a good job even when you think you didn't."
Maeve's team this year has been very successful including winning a wheel at the Penn Relays and recently coming in third in the state.  She has put lots of work in to be where she is a this time.  She said, "I can't wait to beat Brentwood next year."  She is currently ranked third in the state and has many high PRs (Personal Records) that she has achieved this year.
We wish her luck next year!