WHB Wrestling Takes Down Another Opponent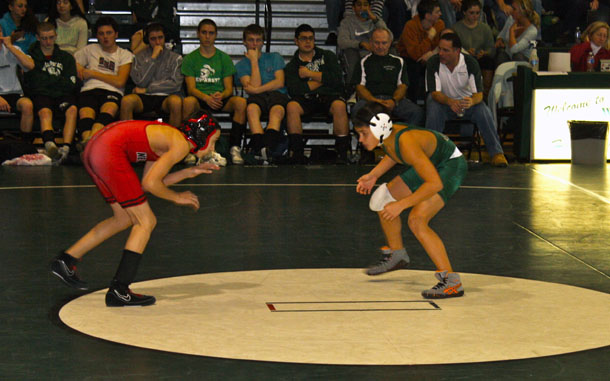 This past Saturday, January 8th, the wrestling team boosted their record to 13-1 in dual meets.  They won all four of their matches at their home tournament.
They dominated over Center Moriches, Mattituck, Newfield, and Deer Park.
Wrestlers Tim Daley, Conner Bass, Zach Bass, Alex Tanzman, Matt Mazarakis, Vince Garafola, and Will Dodd won all of their matches throughout the day.
Alex Tanzman, Tim Daley, and Zach Bass each scored the maximum amount of 24 points for the day.
Coach Bass chose Garafola for the team's Most Outstanding Wrestler award.
Great job boys, keep up the good work!